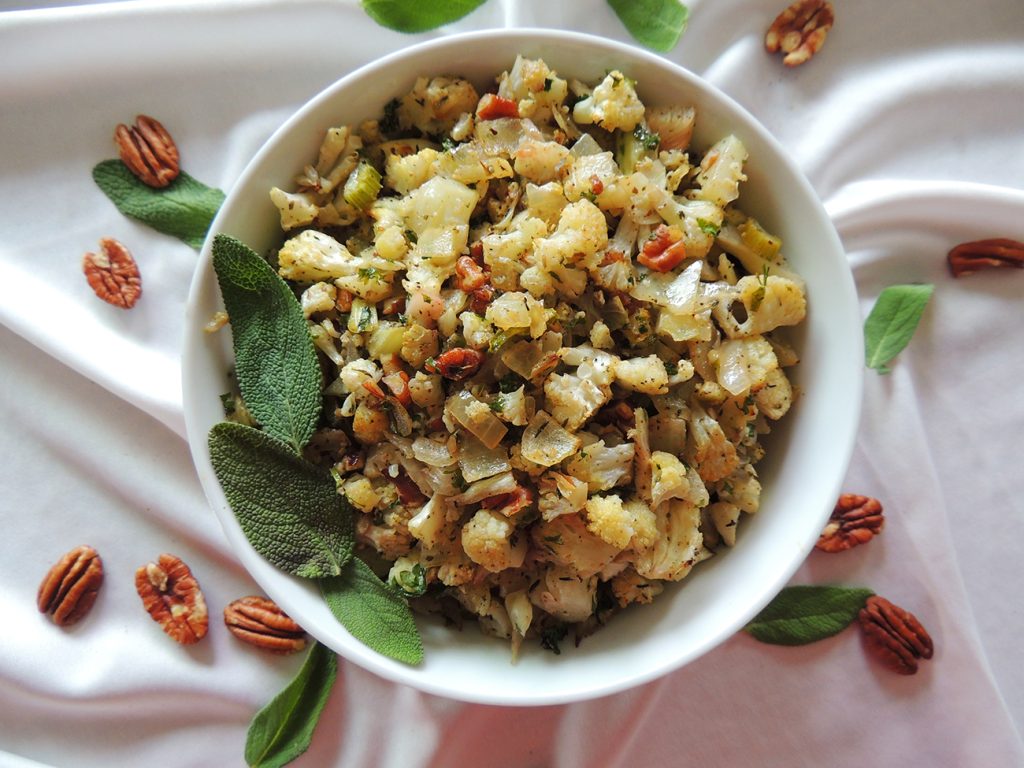 This stuffing is a delicious keto, paleo, and vegan version of traditional bread stuffing. It's so good though, you'll want to serve this all winter!
1 large head cauliflower, chopped into small chunks
2 stalks celery, chopped
1 large onion, chopped
1/4 cup olive oil or melted ghee
1 1/2 teaspoons dried sage
1/2 teaspoon dried thyme
1 teaspoon Herbamare seasoning (available at Oryana)
Black pepper, to taste
1/3 cup chopped pecans
1/3 cup chopped fresh parsley
Heat oven to 450°F. Line 2 rimmed baking sheets with parchment paper or silicone mats.
Add the veggies to a large bowl. Drizzle over the olive oil and add the sage, thyme, Herbarmare, and black pepper. Toss it all together until everything is well coated.
Spread veggies out evenly on the prepared sheets and roast for 20 minutes. Remove from oven and stir in the pecans and parsley. Return to oven and roast for 10 more minutes. Serve immediately. Can also be prepared a day ahead and reheated in a microwave or on the stovetop with a few tablespoons of water.