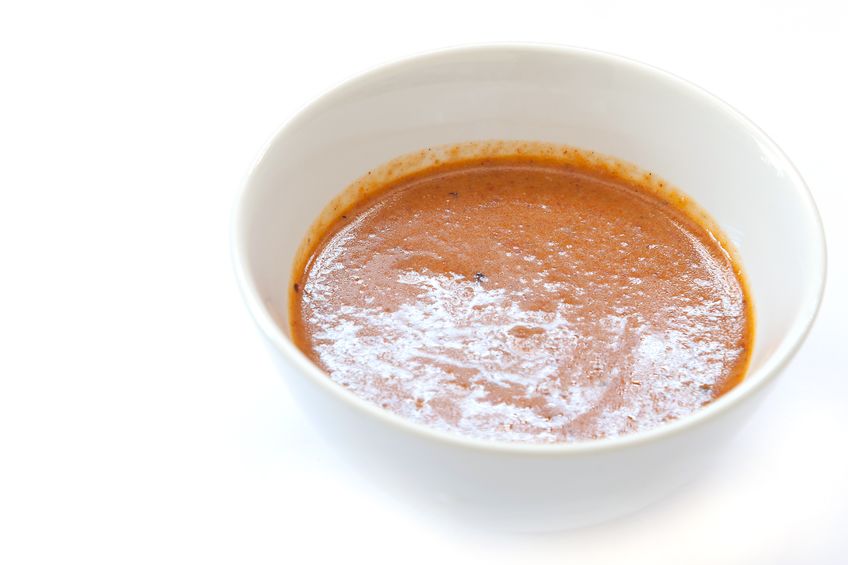 1 15 oz. can coconut milk
4 tablespoons peanut butter
2 tablespoons red chili paste
1 tablespoon minced fresh ginger
3 cloves garlic, minced
Juice from 1 Lime
1/4 cup water
1/4 cup fresh cilantro (optional)
Whisk all ingredients together in a bowl.
Serving suggestions: Serve with rice and veggies or use it as a dip for asparagus, snap peas or carrots. Mix a little into sauteed bok choy and soba noodles. Use as a pad thai sauce with rice noodles.