French Cut Beans with Caramelized Onions & Hazelnuts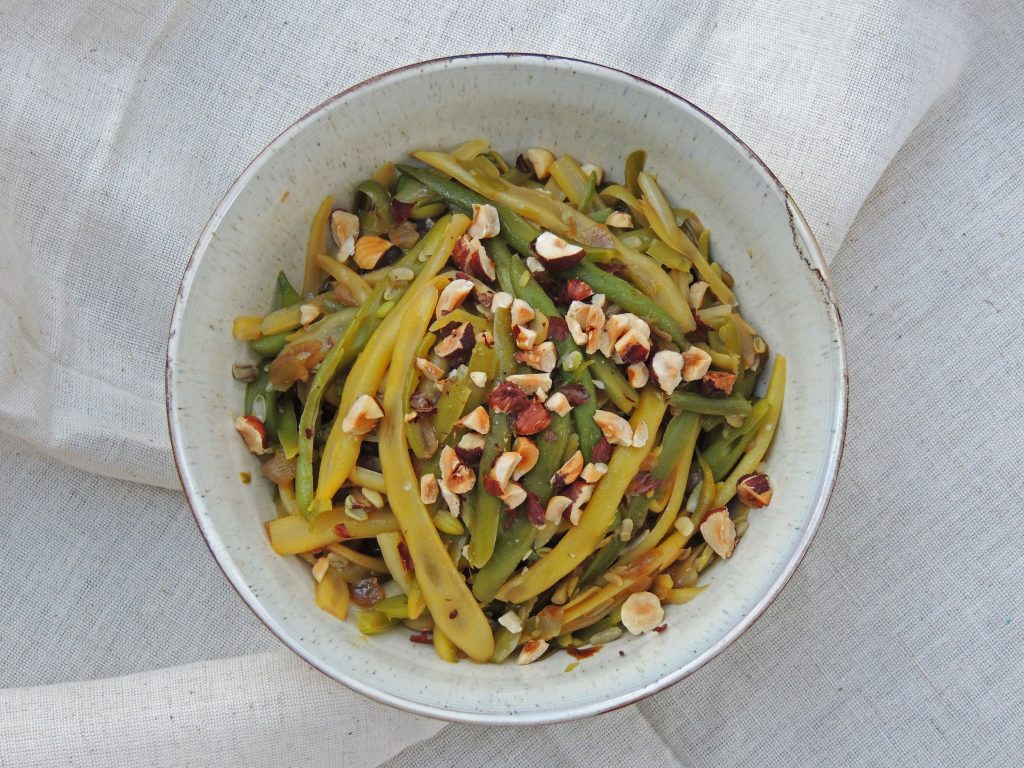 1 lb French cut* green or wax beans or combination
1 large shallot, chopped fine
1 tablespoon clarified butter or olive oil
1 cup chicken or vegetable broth
1/2 teaspoon cider vinegar
Sea salt, to taste
1/3 cup chopped, toasted hazelnuts
Heat olive oil over medium low heat and add the shallots. Cook slowly, stirring frequently, until nicely browned, about 8-10 minutes.
Add the broth, beans, and cider vinegar and season with salt. Give the beans a stir, cover, and simmer until beans are tender, about 6-8 minutes. Serve sprinkled with the chopped hazelnuts.
*Use a French bean slicer or trim each bean, cut in half length wise, then cut halves in half lengthwise.