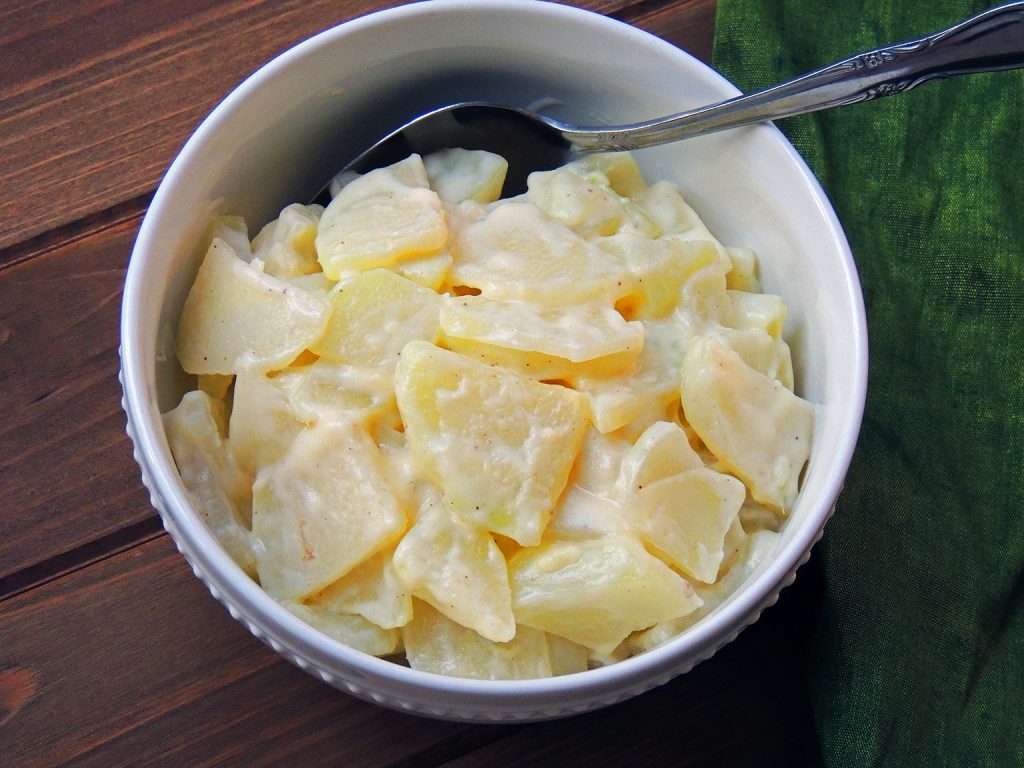 This recipe is inspired by a German-style kohlrabi featuring a light, silky white sauce, which is the perfect coating for kohlrabi.
3 kohlrabi, peeled, cut in half, sliced thin
sea salt
1/2 cup milk
1 tablespoon butter
1 1/2 teaspoons all-purpose flour
pinch nutmeg
salt and white pepper
Boil the kohlrabi in salted water until tender crisp. They should be fairly soft but not mushy. Drain, rinse with cool water, and set aside.
Place the same pot back on the stove at medium heat. Melt the butter and whisk in the flour. Cook for a couple minutes but don't allow it to brown. Whisk in the milk and cook, stirring occasionally, until the liquid has thickened. Season with salt and white pepper to taste. Add the kohlrabi to the sauce and stir gently to coat. Serve at once. Makes enough for 3-4 servings.