Terracycle and Girl Scouts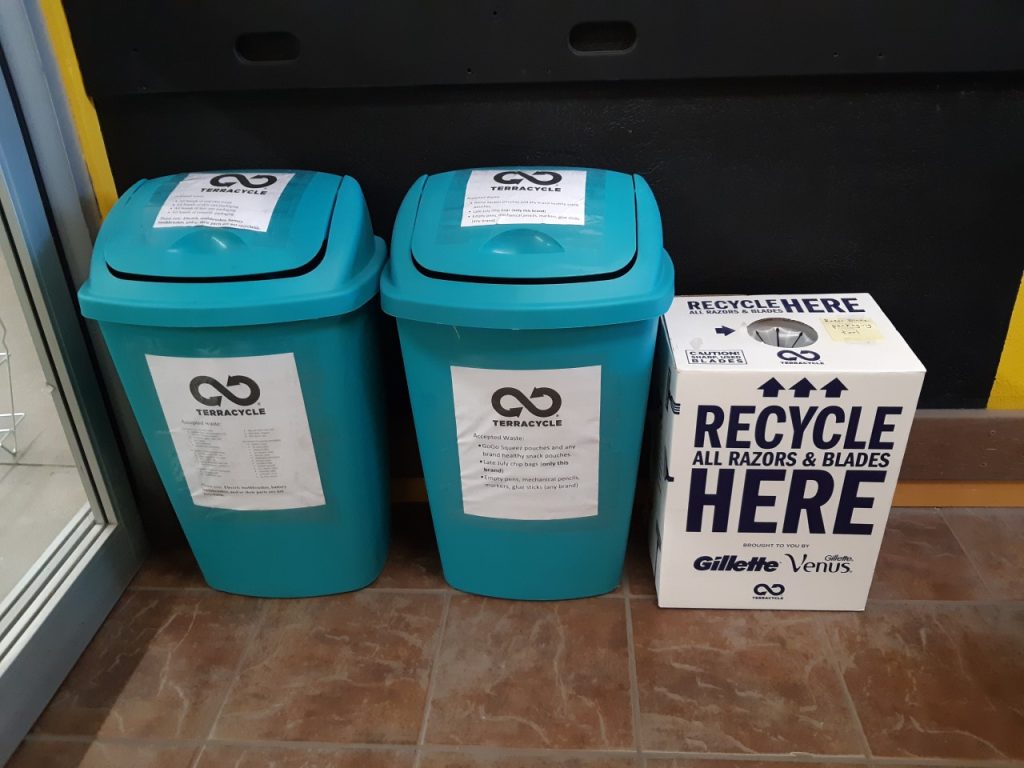 The Terracycle recycling program at Oryana is the doing of local Girl Scouts, Troop 4816. When the girls were pondering what project they wanted to undertake to obtain their Bronze Award, they decided to focus on recycling and recycling awareness. The Bronze Award is the highest honor a Girl Scout Junior can achieve. The girls had always been interested in recycling, so the Terracycle program was a great fit. The girls had to research recycling in our area so they toured the American Waste Recycling facility and spoke with representatives there about the importance of keeping recyclables out of landfills. They also created a recycling pamphlet with information about reducing packaging consumption, reusing materials, local recycling, and the troop's Terracycle projects.
The Terracycle bins Oryana hosts are sponsored by the following corporations – Gillette, Bic, Colgate, Toms of Maine, and Late July – who pay for the shipping of the full containers back to Terracycle. The girls are responsible for sorting the materials before shipping them. 
So far the girls have recycled:
330 pounds of toothbrushes and toothpaste tubes/packaging
21 pounds of health snack pouches
19,500 granola bar wrappers
The Terracycle program was suspended early in 2020 due to Covid but now we have bins at 10th St. once again, with bins coming to Oryana West soon.
Some of the bins have changed and we no longer accept snack bar wrappers, but we do accept many other items including old pens, cosmetic and skin care packaging, oral care pouches, razor blades, GoGo Squeez pouches, and Late July Chip bags.