Meet the 2020 Board Candidates
This year there are 3 open seats on the Oryana Board of Directors. We currently have 7 candidates running for the open positions. Online voting begins on April 3 and runs through noon on April 30. Paper ballots will also be available and owners can vote at the General Ownership Meeting on April 30. All votes will be totaled at the meeting and the winners announced immediately.
The candidates have each responded to the following questions.
Why are you interested in serving on the Board of Oryana?
How do your values align with that of Oryana?
What strengths would you bring to your role as a director on the board?
What are some of the most significant challenges and opportunities you see facing Oryana?
How would you represent the owners as a director of the board?
Cy Agley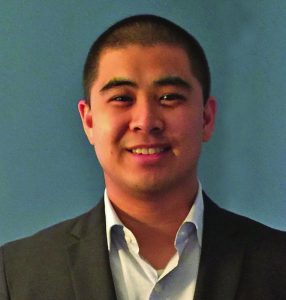 My family and I are new members of the Traverse City community. When we first moved here, we quickly looked for ways to immerse ourselves in the community. Oryana answered our call with various events where I continue to learn about health and wellness along with being a part of a beautiful community. My desire is to share my gifts with the community that has welcomed us with open arms.
An auto-immune disorder has occupied much of my adult life. In coming to terms with my diagnosis, I have spent time researching and educating myself about wellness. The food I eat and the products I use, have changed throughout the years due to my growth and understanding of my body. Continually learning, seeking out new products, and supporting local vendors as much as possible have allowed me to gain control over my life.
I have an extensive background in working with small businesses helping guide strategic financial decisions in marketing and operations. Over the years, I have gained a unique understanding of many challenges businesses face and working through solutions. My business acumen, along with my passion for problem-solving would be an asset.
Like many brick-and-mortar stores, a significant challenge for Oryana is how to stay relevant to the next generation who thrive in an on-demand economy with the world at their fingertips. I would love to see unique events supporting our youth (i.e. kids cooking classes, bulk shopping for college students, etc.)
Not only do I represent the professional demographic, but I am also a devoted father/husband. Fresh organic products and community involvement are two values I plan to engrain in my young family and myself. As a father first, I want was is best for my children, just like many of Oryana's member-owners.
Alyssa Blaker
Oryana is more than a store. It is a central hub for the Traverse City area's local food, local economy, and community. I want to support the growth of this special community while also supporting our regional economy.
My passion for local, sustainable food began in college when I studied food systems and the connections between local food and local economy. I have worked at various farmers markets, WIC offices and Cooperative Extensions, all in support of making local food and food products available to the most people possible. I have continued this passion ever since and I would bring this same dedication to the Oryana board.
I am detail-oriented, forward-thinking, and enjoy learning. As someone who is a new transplant to this area, I can bring a fresh approach rooted in my interests and past experience.
The most significant opportunity is the growing awareness of food-growing practices and a growing mindfulness for supporting local businesses. Attracting this larger pool to Oryana could increase the number of member-owners significantly. On the other hand, the increase in local competitors and chains coming to the area poses a significant challenge in attracting and retaining member-owners. I want to invest my time and energy to make the Traverse City area and community the best possible place it can be, and will work on behalf of other member-owners to do so.
Pepper Bromelmeier
I have a deep resonance for sustainability in my life and my community, and Oryana represents that for me. It's time to give back to the co-op.
We get most of our food from local farmers. We have a 22 panel solar array at our property and we have taught at many Crosshatch skill swaps on various food related topics. I work part time washing vegetables at Providence Organic Farm.
As a District Conservationist for the Natural Resources Conservation Service for 35 years, I have an extensive working knowledge of soil health and teaching landowners how to be more sustainable. I also know most of the farmers in the region. I'm creative and a good problem solver, especially when there are others there to bounce ideas off of. I'm also not afraid of public speaking.
The biggest hurdle to an organization as committed to sustainability on all aspects from food to the environment (they're all related anyway!) as Oryana is, is an apathetic public. This also is our best opportunity to educate and motivate people to take action. It already is one of the best places to do this!
As a long time owner of the co-op, I have a great respect for how things have progressed over the years. I'd have open ears to further Oryana's mission.
Kim Gallagher
Oryana feels warm and welcoming; sometimes I come to Oryana just to hang out and feel like I'm with my people. I rely on Oryana to be my medium between local, organic and non-gmo products and a trusted accessible way to get them. Representing and helping to further shape this model would be an honor to me.
Wellness of community and individual must start with a strong foundation, whether it's putting spinach in our mouths or supporting the small organic cherry farmer in doing something difficult, we must build this foundation for something great to grow. I see Oryana building this foundation, as I attempt to build a similar one in my family. I value friendliness and customer care over quantity and bargain, and I strive to offer this every day in my life and profession.
As the operations director at a local school, I am able to view things in a practical, logistical way. I can entertain big dreams while figuring out the budgets and details needed to make them come true. I am articulate and compassionate and I offer fresh ideas.
I feel a buzz in the air for change toward a more environmentally conscious and wellness driven lifestyle. I believe people are hungry to start living this way in a realistic manner. I think people are realizing it has to start with us, the individual. We can't rely on any government entity to make these changes, we must do it ourselves. I believe this desire will initiate a food and grocery revolution; this is an opportunity. The main challenge I see is a consistent way to package and preserve things with more sustainable, safe packaging. We love year-round fruit, so how do we encourage distributors to use safe packaging, or find ones that already do, for example?
I will represent Oryana owners as one of them. I have enjoyed Oryana since it was in the Bay Bread building. The kind community feel lives on for all of us! I hope to add to this feeling by representing with open ears and integrity.
Christina Houlberg
I'm interested in serving on the board because I love Oryana. When I moved here two years ago, I joined my first day here. I know I can shop with confidence knowing that products here are organic, non-GMO, and local as much as possible. I feel that by serving on the board I can give back to the community.
My journey toward healthy eating began with the birth of my first son, forty-two years ago. I wanted rbst-free milk and could only get it by delivery from my local dairy. I believe in buying local and supporting local farming and food production. That's what the Oryana co-op is all about!
I was administrator for the cultural arts program for the city of Ventura, California for 27 years. I bring creativity, the ability to work with others, and a desire to serve my community. I collaborate well with others to bring positive benefits to the community.
Outreach and connection in the community are the two largest challenges facing Oryana as membership grows. As Oryana's reach grows, it requires effort to connect with people and let them know the value they bring by being part of this co-op. We need to show how Oryana members collectively support local farms and food production.
I would represent owners as a director by bringing their and my enthusiasm for this co-op to the board. I would serve this Northern Michigan community with a commitment for continued growth, connection, and outreach. This board serves to maintain a legacy of service and growth here at Oryana, and I want to be a part of it.
Chris Miller
It has been an honor and pleasure serving on the board on behalf of the owners for the past seven years. As a husband, and parent of four, I find that it's important to raise my family with the healthy food and strong values that Oryana has developed in myself and in our community.
In my role as the Front End Manager of Oryana, I've enjoyed engaging with our owners as they share how they appreciate the direction in which we are going, and I occasionally hear about opportunities for our co-op to improve.
I hope to still serve the board in the coming years to open channels of communication between owners and the board. Giving our owners, the lifeblood of our co-op, the ability to engage with our directors, will ensure that we are providing the experiences and services that will keep Oryana the trusted, vibrant, 'happy place' that it has been for my family and others for generations to come.
Brittany Wildfong
I love this strong and lively community! It's one of the main reasons I recently moved back. I came with intentions to become more actively involved in the place where I grew up. I appreciate the values and standards by which Oryana operates. I'm interested in learning about how co-operatives function, and in being able to contribute to this community in a larger way. I also worked for Oryana in 2007 and am happy to see it thriving!
I'm interested in the well-being of people and planet. I value community, ongoing education and awareness, sustainability, high quality food choices, as well as public and personal wellness and awareness. I do not see people as being separate from the Earth or other beings.
As a person with 12 years in the wellness industry, I would bring a holistic and well-grounded perspective to the board. I'm trained as a mindfulness coach and spent four years co-directing an online mindfulness-based coaching school. I am open to being with both the difficulties and the celebrations, and have 3+ years of strong meditation practice supporting my perspective and communication.
Some of the challenges I see facing Oryana is reaching new members, educating potential owners on the benefits of the cooperative model, as well as the impacts (personal and global) surrounding food choices, educating owners about ways to optimize their voice buying power, and finding out where owner and community needs are not being met.
Oryana is a boon to this community. It supports local economy, food production, and healthy stewardship of this land. Oryana is an avenue of education for and an example of what it looks like to live in healthy, sustainable, and mutually beneficial ways. Oryana is a thriving business supporting the livelihood of many. There is opportunity to act as influencer, supporter, and connector of local businesses, organizations, and people – elevating the lives of all who live here.
I would represent the owners as a fairly young person who calls this place home, as one who is interested in the sustained thriving of this community, and as one who is endeavoring to live in service to others.