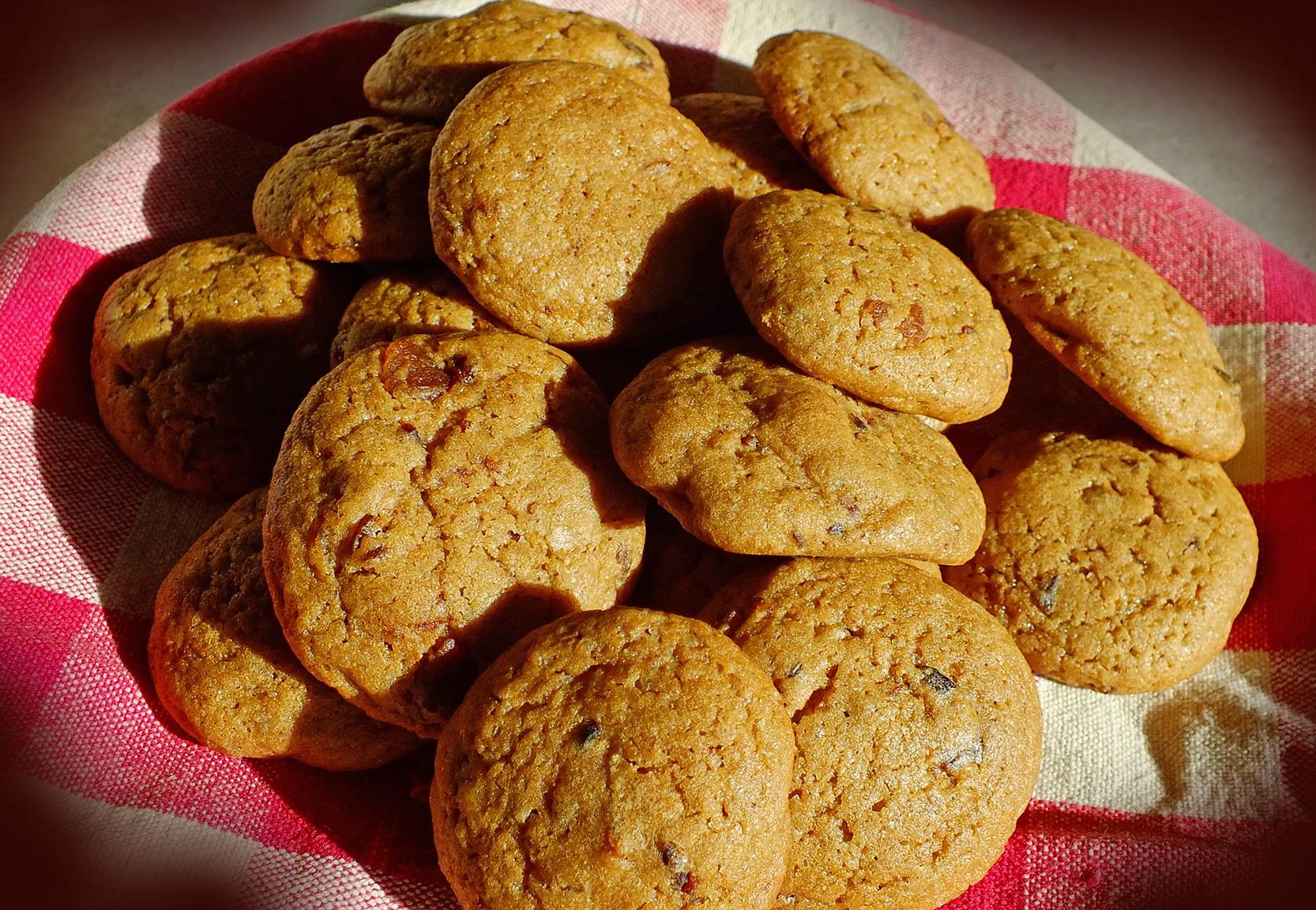 adapted from Kitchen Confidence
7 slices bacon
1 cup whole wheat pastry flour 
1 cup all-purpose flour
1/2 teaspoon baking soda
1/2 teaspoon sea salt
1 stick (1/2 cup) butter, softened
1 cup brown sugar
1 egg
1 teaspoon vanilla extract
1/2 cup maple syrup
Preheat oven to 350°F. Line a rimmed baking sheet with parchment paper and set a wire rack on the baking sheet. Arrange bacon in a single layer on the wire rack. Cook for about 20 minutes or until the bacon is crisp. Let the bacon cool completely, then chop.
Combine flour, baking soda and sea salt in a medium bowl. Add butter and sugar to a stand mixer fitted with the paddle attachment. Mix until light and fluffy. Add the egg and vanilla, mixing until incorporated. Add the maple syrup and mix well. Add the flour mixture to the butter mixture and stir until incorporated. Stir in the bacon. Cover cookie dough with plastic wrap and chill in the refrigerator for 1 hour.
Heat oven to 350°F. Scoop 1 tablespoon of cookie dough and roll into a ball. Place balls on a parchment-lined baking sheet 2 inches apart and flatten slightly. Bake for about 12 minutes or until the cookies are golden around the edges. Cool on the baking sheet for 2 minutes before transferring to a wire rack to cool completely. Makes about 3 dozen cookies.