Healthy Summer Eating For Kids
When I wrote my children's book Squash Boom Beet, all about locally-grown foods, I was convinced that kids would become more adventurous eaters if their food could be more about "experiences," not just expectations. Here are some of my family's favorite ways to appreciate food from seed to stomach.
See the source
School may be out of session, but summertime is filled with teachable moments to grow our future foodies. Start by talking about where food comes from. Experiment by tending backyard gardens or growing herb boxes on the windowsill. Do your own "field trips" through open-air markets or try a scavenger hunt to find your favorite farmers' veggies on Oryana's shelves. For "extra credit," challenge kids to make their own menu or pick one new food each week that they've never tried before. (Kohlrabi, anyone?) Research shows that children who are directly involved with meal prep and planning are more likely to actually eat their food.
Play with your food
When you get home with your fresh goodies, invite kids to play with fruit and veggies by using kid-friendly knives and tools. My boys love sawing bell peppers and apples to find the seeds. This hands-on experience is empowering and takes away some of the fear that picky eaters feel when served an unfamiliar ingredient.
Think beyond the plate
Things are less structured this time of year, so meals can be more fun and "free-range" too. It's amazing how a simple tweak like serving chicken and veggies on a skewer can reignite kids' interest in eating balanced meals.
See recipe below
Presentation goes a long way
If the viral twisted-bacon craze on TikTok has taught us anything, it's that slightly changing an ordinary food item can make it suddenly extra enticing. So try spiralizing zucchini to form "zoodle" noodles. Or replace basic baked potatoes with Hasselback potatoes. See recipe below
Stay hydrated
In the heat, kids should be drinking plenty of water. To help the ordinary beverage compete with sweet juices or sodas, try to doll it up. Puree fruit like watermelon or raspberries and freeze in trays to create custom ice cubes. Or add cucumber ribbons or lemon wheels. Let kids concoct their own water bottle creations.
Grab and "grow" snacks
As a nutrition journalist, I know sugar cravings lead to more sugar cravings. But I also know kids are hungry, especially during growth spurts. So my goal is to have healthy options that are no-brainers for them to grab in between meals. I love filling a mason jar with "energy bites"— easy no-bake treats packed with protein and healthy fats. Plus, they whip up in under 5 minutes. See recipe below
Go for the grill
As we gather at campsites and backyards, teach kids an important lesson: you can cook just about anything in a foil grill packet. Even outdoor omelets! See recipe below
Stock smart sweets
What's a summer day without ice cream? I've gotten into the habit of making the kids frozen fruit "nice cream" to cut down on refined sugar. Or make healthy s'mores using apple slices instead of graham crackers.
See recipe below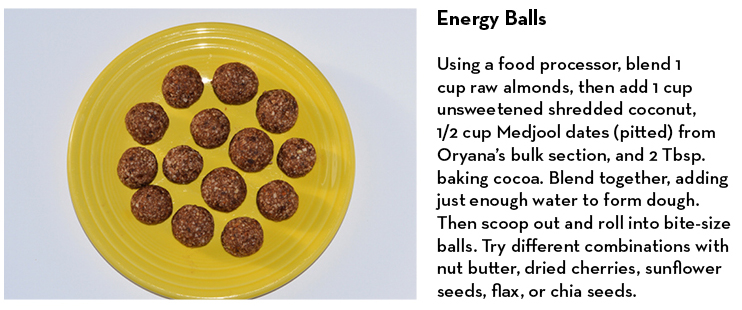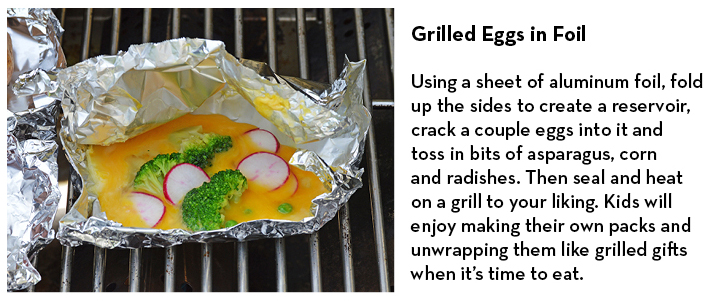 Lisa Maxbauer Price is the author of the award-winning children's book "Squash Boom Beet: An Alphabet for Healthy, Adventurous Eaters." She is also a Senior Nutrition Writer for the best-selling national magazine First for Women. She lives in Traverse City with her husband, three kids, and puppy.