Member Appreciation Days in July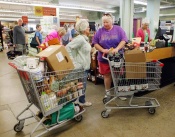 Members, you still have a week to take advantage of your 10% appreciation discount on the shopping trip of your choosing. Spreading the days out over a month has really helped reduce congestion and made the experience more pleasant for everyone.
It's a Farmers Market at Oryana!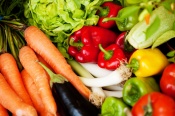 We love this time of year when fresh, local, organic produce fills the shelves and bins in our produce department. You can find everything from garlic to broccoli to blueberries to zucchini from our fantastic local farmers. It's easier than ever now to eat meals composed exclusively from local ingredients. See the full list of produce in stock right now...
Food for Kids at the NW Michigan Fair, Wednesday, August 6, 3 - 7 p.m.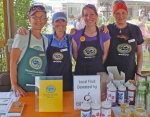 In partnership with Crystal Mountain Resort, Cherry Capital Foods, and TCAPS, Oryana has coordinated a FREE fun-filled event that will turn kids onto the great tastes of healthy recipes and local foods.
Stop by the shaded fairground gazebo, where a team of restaurant, school, and specialty chefs will teach kids about the benefits of locally-grown foods. Guests will also get hands-on experience creating (and eating!) a fun fruity drink, pasta salad, and sandwich wrap, all locally donated. In addition, homemade popsicles and delicious seasonal recipes will be handed out so that the Cooking with Kids at the Fair lessons can continue at home.
Archipelago Project Concert Tuesday, July 29, 3 p.m.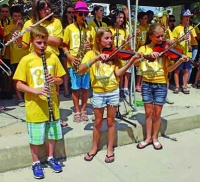 Come listen to the Archilelago Project on our patio!
The Archipelago Project is a non-profit music education ensemble dedicated to advocating musical arts through performance, residency and consultation. Archipelago's students and audiences are exposed to a collage of musical styles including classical, polka, marches, New Orleans brass band, 20's hot jazz, big band swing, salsa, funk and even some pop classics.
TC Film Festival
The 10th T.C. Film Festival starts next week! Be sure to stop by Oryana in between films for the best healthy grab n go food in town. We are conveniently located near one of the festival venues, the Old Town Playhouse. Check our menu.
If you are volunteering at the festival, we are donating platters for the Volunteer Oasis as well as serving up delicious Indian food at the Volunteer Party on Monday, August 4. Festival attendees can also bid on a huge Oryana gift basket at the silent auction at the Opening Party.
Film Fest Fun
At which New York City lunch spot does Dustin Hoffman — in drag — fool his agent (Sidney Pollack) in the movie Tootsie? (answer)

Check out Food and Wine's list of great movie-inspired recipes.

Did you know you can swap film fest tickets? Your favorite movie sold out already? Check it out here....
Resilience Reads
You are invited to the next Bob Russell Resilience Reads gathering on Wednesday, August 20 at 5 p.m. at Meadowlark Farm, 6350 E. Lingaur Rd, Lake Leelanau. The book is "Rebuilding the Foodshed" by Philip Ackerman-Leist and Stephanie Mills will lead the discussion. It's also potluck so bring a dish to share. You can get the book at Horizon Books, Brilliant Books, and the library.
Co+op Deals Grocery Specials This Week
Recipe of the Week
Asian Cucumber Salad
Try this refreshing twist on a quick summer salad using fresh, local cukes and green onion.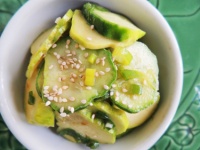 1 medium cucumber, thinly sliced
1 green onion, sliced
2 teaspoons tamari
2 teaspoons rice vinegar
1/2 teaspoon fish sauce
1 teaspoon toasted sesame oil
pinch red pepper flakes
sesame seeds for garnish
Whisk together dressing ingredients in a medium bowl. Add cucumbers and green onion and toss to coat. Refrigerate for 1 hour before serving to allow flavors to meld.
More Summer Recipes...
Chocolate Zucchini Cake
Vegan Coconut Blueberry Pudding
Crispy Kale Chips
Gluten-Free Almond Pancakes with Cherry Sauce
Asian Chicken Zucchini Kabobs
Dill Horseradish Potato Salad
Ginger Garlic Green Beans

The Plight of Bees Video
We wanted to find out what our produce department would look like if bee-pollinated foods disappeared. Check out our 3 minute video of this experiment.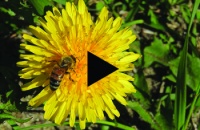 QUICK LINKS
Events
Recipes
Sales and Specials
Oryana Blog
Party Platters
Natural Food News
Quote of the Week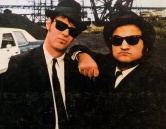 Jake: Bring me four fried chickens and a Coke.

Mrs. Murphy: You want chicken wings or chicken legs?

Jake: I'll have four fried chickens and a Coke.

Elwood: And some dry white toast please.

~From 'The Blue Brothers' (1980)