Choose Your Own Member Appreciation Day in July and get 10% Off!
All through July we are celebrating you, our member-owners, by offering 10% off on the day of your choosing. The first member appreciation month in April was a success and members raved about the new approach. More than twice as many of you took advantage of the discount compared to when we only offered the discount on two select days. Not a member yet? Join and save!
Free Popsicle Giveaway!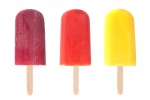 Tuesday, July 22, 3 - 7 p.m. Oryana will be giving away FREE Goodpops frozen fruit popsicles (while supplies last) to express our gratitude for winning the 2014 Chamber of Commerce Hagerty Small Business of the Year award. Popsicles will be provided by Goodwill Industries of Northwest Michigan's Farm to Freezer, a community based job-training program that flash freezes produce from local farms in Northern Michigan. Look for the Goodwill Mi Fresh Start Food Truck parked outside the store.
Upcoming Event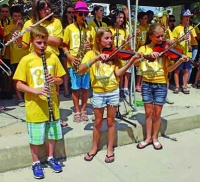 Tuesday, July 29 • 3 p.m.
Archipelago Project Concert on the patio
The Archipelago Project is a non-profit music education ensemble dedicated to advocating musical arts through performance, residency and consultation. Archipelago's students and audiences are exposed to a collage of musical styles including classical, polka, marches, New Orleans brass band, 20's hot jazz, big band swing, salsa, funk and even some pop classics.
"So Easy To Preserve" Food Preservation Classes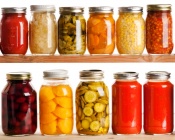 Oryana, in conjunction with MSU Extension Service, is offering a 5-part series of food preservation classes. These classes will demystify the art of canning, freezing, pickling, fermenting, and drying so that you can preserve the bounty of the season in your own kitchen.
Cost: All 5 for $35 or $10 each payable at class (cash or check)
Registration: RSVP at Customer Service or by calling 947-0191
Class location: 520 W Front St., Ste A, Traverse City, next to the fire station.
Thursday, July 31, 6-8 pm • Canning High Acid Foods Using a Water Bath Canner
Monday, August 4, 6-8 pm • Pickling
Thursday, August 7, 6 - 8 pm • Fermenting
Monday, August 11, 6-8 pm • Canning Low Acid Foods Using a Pressure Canner
Thursday, August 14, 6-8 pm • Freezing and Drying Foods
Read the full descriptions of classes
Co-op Locator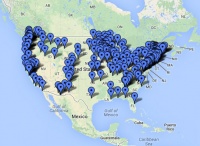 Going on a road trip and wondering if you'll pass by a food co-op? Check out this handy interactive co-op locator on Google maps, created by Food for Change. It shows all the co-ops in the country.
Planning a Celebration? Let Oryana Help with the Food!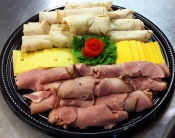 Enjoy a worry-free gathering with our fresh party platters, salads, sides, entrees, and baked goods, all made from the highest quality, mostly organic ingredients. Call 947-0191 and ask for the Lake Street Kitchen or drop by in person at the Oryana Customer Service desk.
Flash Dash Sales Every Sunday in July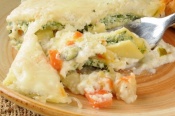 On Sundays in July take advantage of our FLASH DASH sales from 7 - 9 p.m. This Sunday, July 13, buy 1 Roasted Veggie or Squash Lasagna entree and get 1 Lake Street Salad FREE! While supplies last...
Seeking Volunteers for a Children's Event at the NW Michigan Fair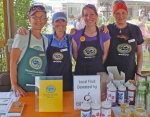 Like working with kids? Want to help out with an Oryana event? We will be at the Northwest Michigan fairgrounds on Wednesday, August 6 and need helpers at the "Cooking with Kids" gazebo. The event runs from 3 - 7 and we could use help all or part of that time. If you are interested please contact Flo asap: flo@oryana.coop.
Co+op Deals Grocery Specials This Week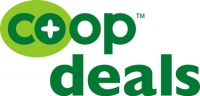 Recipe of the Week
Zucchini Corn Ricotta Fritters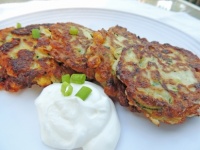 2 medium zucchini, coarsely shredded
1 cup fresh corn kernels
2 tablespoons minced onion
¼ cup chopped chives
1/2 cup whole-milk ricotta cheese
2 eggs
½ - 1 teaspoon sea salt and freshly ground pepper to taste
1/2 cup white spelt flour
Oil or lard for frying
Optional: sour cream
Squeeze some of the liquid out of the zucchini with your hands. In a large bowl, combine the zucchini, corn, onion, chives, ricotta, eggs, salt and pepper. Stir in the flour just until incorporated.

Line a baking sheet with paper towels. In a large cast iron skillet, heat oil over medium heat until shimmering. Working in batches, add 2-tablespoon mounds of zucchini batter to the oil, spreading to form 3-inch patties. Fry until browned and crisp, about 2 minutes. Carefully flip and cook other sides. Drain on the paper towels and serve immediately with sour cream.
QUICK LINKS
Events
Recipes
Sales and Specials
Store Health Tours
July-Aug Natural Food News
Oryana Anniversary Video
Local Produce
It's a farmers market at Oryana! If you missed your local farmer's market this week, we have a wonderful selection of fresh, local, organic produce. We love our farmers! Here is some of what we have...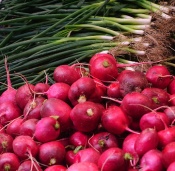 Braising mix
Zucchini
Summer squash
Peas
Strawberries
Raspberries
Cucumbers
Flowers
Radishes
Beets
Quote of the Week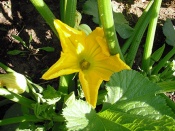 "The only two herbicides we recommend are cultivation and mulching."
~Organic Gardening Magazine
Like us on Facebook for the Latest Scoop