Memorial Weekend Celebration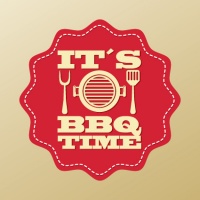 Summer is officially here and it's time to dust off the grill, clean off the patio furniture, and get in summer cooking mode. It's also the perfect time to get your organic transplants and seeds in the ground. Get everything you need for weekend feasts and garden planting right here at Oryana!

Fresh Meat Sale This Weekend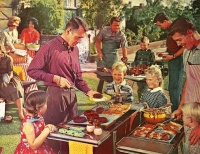 Starts Friday, May 23 - Sunday, May 25
10% off fresh, local beef from our partner Earthwork Farm. Grass-fed, no GMOs or antibiotics, various cuts and ground. Stock up for the summer!
Hot Products to Try....


Woodstock Charcoal $7.99/bag.


Local organic rhubarb! $4.99/lb


Green & Black's Chocolate bar sale, $2.69/bar



Featured in the spring edition of Edible Grande Traverse, the Lake Street burger! "It is a clean, grass-fed burger cooked on a cast-iron panini grill that leaves you considering another before you finish the last bite." Gary Howe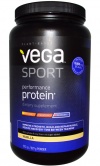 Vegasport Drinks - To hydrate and boost your workout turn to Vegasport protein powders and drinks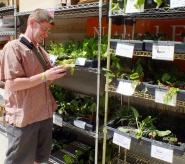 Organic vegetable and herb transplants from Forest Garden Organic Farm. Tomatos, peppers, basil, etc. $1.39 ea.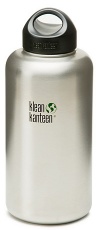 64 oz. Kleen Kanteen, stainless steel water bottle, perfect for extended outings, keeps water cool longer. Good alternative to plastic bottles for sailing, camping, picnics.

New in Bulk...you requested, we delivered: unsweetened papaya spears, safflower oil, and masa harina.
Oryale is Here!
Oryale is a new beer made especially for Oryana by Right Brain Brewery! This is an artisanal pale ale, at a special price, 10% off $6.99 for a 22 oz bottle.
Come to the Oryale Release Party
Please join us at Right Brain Brewery on Wednesday, June 11 to celebrate the release of our brand new beer, Oryale. 5 - 8 pm at RBB, 225 E. 16th St. T.C. Oryale pints only $3. (Food will be available from Right Brain.)
Upcoming Events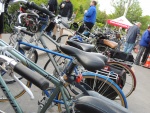 Smart Commute Breakfast at Oryana, Friday, June 6, 7 - 9 a.m. Stop by on your bicycle, on foot, or the BATA bus and enjoy T.C.'s best organic breakfast and all the organic, fair trade coffee you can drink! Need a bike tune-up or check up? McLain Cycle & Fitness will be here to give your wheels a onceover.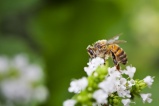 June is Bee Aware Month!
All through the month of June we will be celebrating bees and calling attention to the decline of bees worldwide. Demos, sales, meet your local beekeepers, a movie at the State Theater, and more. See the schedule.
Seeking Volunteers!
Want to get involved with your co-op? Oryana is looking for volunteers to help with an in-store shopper survey. The information you gather will help us make decisions as Oryana looks toward the possibility of a second store. Lots of two hour shifts are available from June 18 through June 22. If you're interested, email us at volunteer@oryana.coop!
Co+op Grocery Specials This Week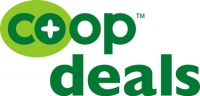 Memorial Day Hours
10 a.m. - 6 p.m.
Summer Sunday Hours
The store will be open until 9 p.m. starting June 1.
Fast Dash Sales Sundays in June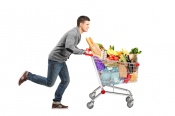 Oryana Deals Alert! We will have special 2-hour sales on Sunday evenings in June from 7 - 9 pm.
Sunday, June 1 - Buy 1 cupcake and get 1 cupcake FREE!
Sunday, June 8 - Buy a cold pint of soup from the cooler and get a FREE green salad!
Fast Dash Sunday sales are only between the hours of 7 and 9 p.m.
Recipe of the Week
Grilled Asparagus and Potato with Tarragon Brown Butter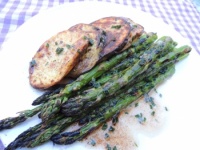 12 spears asparagus, trimmed
2 yellow potatoes, sliced 1/4 inch thick
sea salt and fresh black pepper
6 tablespoons salted butter
2 teaspoons chopped fresh tarragon

1. Spray the asparagus and potato slices with cooking spray and sprinkle with salt and pepper.
2. Heat a grill to medium and cook asparagus about 2 minutes until tender. Cook potato about 5 minutes until browned on both sides.
3. While the grill is heating, melt the butter in a small, heavy bottom sauce pan over medium heat. Once melted the butter will turn foamy and then subside. Continue to cook and watch carefully as lightly browned specks begin to form at the bottom of the pan. Remove from heat and place on a cool surface to stop the butter from cooking further. Toss in the tarragon and set sauce aside while grilling the veggies.
4. Serve the asparagus spears and potatoes with the butter sauce drizzled over the top.
Graduation Party Planning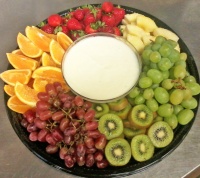 Let us help you with your graduation party. Order a beautiful, healthy party platter from Oryana. Organic salads, sandwiches, desserts, vegan and gluten-free decorated cakes, and more. Check out the MENU. Please give us 48 hours notice. Stop by or call 947-0191.
Quote of the Week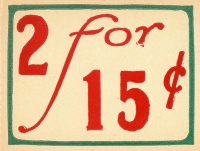 "The first supermarket supposedly appeared on the American landscape in 1946. That is not very long ago. Until then, where was all the food? Dear folks, the food was in homes, gardens, local fields, and forests. It was near kitchens, near tables, near bedsides. It was in the pantry, the cellar, the backyard."
~Joel Salatin