Welcome to Spring!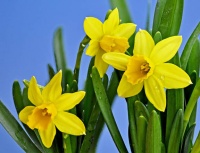 The snow is finally gone, the peepers and birds are singing, and crocuses and daffodils are popping out of earth that was frozen solid just a short time ago. Stop by Oryana and enjoy lunch or coffee on the patio...

World Fair Trade Day • Saturday, May 10

In honor of World Fair Trade Day, Oryana will donate 2% of the day's sales to On the Ground and Connected by Coffee.
On the Ground is a Traverse City-based organization that supports sustainable community development in farming regions across the world. Connected by Coffee is a documentary about coffee growers in Central America produced by Traverse City-based Aaron and Chelsea Dennis.
New Products and Specials


Spiral Sliced Beeler's Ham 10% off, just in time for Mother's Day.

New from Local producer Omena Organics: great northern, kidney, black, and pinto beans, and black-eyed peas.



New cheeses: SeaHive cheese with honey and seasalt, Smoked mozzarella balls, Spring Graskaas - a seasonal Beemster cheese, and Blarney Castle Irish cheese.


New in Frozen: Dr. Praeger's Potato Pancakes, Sweet Potato Pancakes, and Thai Veggie Burger. Also: Amy's Veggie Meatballs.

New Bread: Silver Hills Sprouted Bread, made with sprouted, organic whole grains.


In Produce: Local, organic Parsnips from Second Spring Farm. Also try Red Bananas! They are smooth and rich with a subtle tang.


New in Bulk: Gourmet Peppercorn Mix, white, black and red



Fermentation For Beginners Class
Tuesday, May 6 • 6:30 pm
Learn to ferment traditional foods to increase their digestibility, nutritional value, and to create your own probiotic foods. In this class, we'll show you how the fermentation process works, and then you'll make your own jar of sauerkraut to take home and ferment. We will also learn how to make kimchi, a traditional Korean ferment, and kombucha, an effervescent drink. Registration is required. Call 947-0191. $30 members/$35 non-members.
Our Newest Community Partners

Did you know that if you're a member of Oryana you can patronize dozens of local businesses and get a discount exclusive to Oryana members? If you took advantage of just a couple of these discounts, you could easily offset the membership fee.
Our Newest Partners:
Third Space Movement - TC's Modern Circus Arts Troupe
Tavla Photography Studio
Toe 2 Soul Healing - Holistic energy healing
Espritalia Healing Arts - Reiki
Children's Urban Garden & Atelier - Non-profit school
Pets Naturally - Holistic pet supplies
Perennial Harvest - Small scale edible landscapes
See the discounts these and all our partners offer Oryana members.
Upcoming Events
May 22 • A Pint for a Pint Blood Drive • 2 - 6 pm. Donate a pint of blood. Everyone who gives or attempts to give blood will receive a FREE pint of ice cream, courtesy of Oryana. Bloodmobile will parked in front of the store on 10th St. Appointments available by calling 947-0191.


May 23 - 25 •Fresh Meat Sale • Fresh beef from Earthwork Farm in Lake City, 10% off, various cuts and ground beef. Sale starts Friday, May 23 and runs through Sunday, May 25. Stock up for your summer barbeques!
Co+op Grocery Specials This Week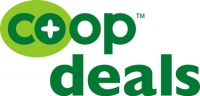 Recipe of the Week
Caramello Creamy Greeny Smoothie
From healthyblenderrecipes.com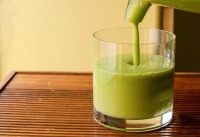 2 cups unsweetened almond milk
1 cup fresh or frozen mango
1 cup fresh or frozen peaches
1 large ripe banana
2 cups baby spinach leaves
1 teaspoon vanilla extract
1 tablespoon coconut nectar
1 to 2 cups ice (if using fresh fruit)

Throw everything into a Vitamix or heavy duty blender and process on high for about 30 to 60 seconds until smooth and creamy.
Bob Russell's Resilience Reads

The next Bob Russell Resilience Reads book discussion is on Thursday, May 22, at the T.C. District Library. Film at 6 and discussion at 7. The book to be discussed is "What's the Economy for Anyway - Why it's time to stop chasing growth and start pursuing happiness" by DeGraaf/Batker. Snacks provided by Oryana.
By the way, did you know that...
Oryana Has a Book Club!

The next Oryana book club meeting is Tuesday, May 13, 6:30 pm at Oryana. The book to be discussed is "The Good Life: Helen and Scott Nearing's Sixty Years of Self-Sufficient Living," by Helen and Scott Nearing. Everyone is welcome. For more info email luise@oryana.coop.
Store Health Tours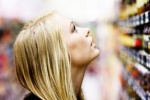 Take a fun tour through the Oryana aisles and discover ways to integrate healthy whole food into a practical lifestyle. You'll discover foods and supplements to support health as well as ways to save money. Sign up for Eating Healthy for Life, Oryana on a Budget or Walk Talk Taste. Tours are on Thursdays, last an hour and samples and handouts are provided.
Quote of the Week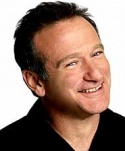 "Spring is nature's way of saying, 'Let's party!' "
~Robin Williams
QUICK LINKS
Events
Recipes
Specials
Oryana Video
Oryana Blog
Lake St. Cafe
May June Natural Food News