March Food Drive for Families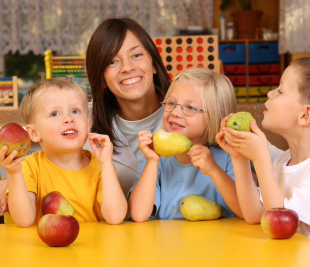 During the month of March, Oryana will be collecting nonperishable foods and cash donations to help homeless families in northern Michigan. Homeless families wih children in tow face unique challenges but Oryana members and shoppers can help with food. All nonperishables will be accepted. See what kinds of foods are needed. The food will be distributed through Northwest Michigan Community Action Agency. (NMCAA)
March Sales
Wellness
All Dr. Hauschka face care products are 15% off this month while they last. Buy $75 worth of Hauschka products and get a free $40 rose face cream. These are 100% certified natural skin care products, made from high quality plant and mineral ingredients, these formulas work in harmony with natural biological processes. See what all the specials are in the Wellness department.
Bulk
On sale in bulk this month: various trail mixes and coffees, yogurt raisins, chocolate coconut haystacks, mango slices, brazil nuts, and many more. See the full list of sale items.

It's Time to Vote for the Oryana Community Grant
We started the Community Grant Program back in 2009 as a way to give back to our local community. Since then we have awarded $26,500 to six area non-profits. Last year the award went to the Institute for Sustainable Living and Design for a food preservation trailer that can go on the road to help people preserve their harvest.

This year's finalists: Food Rescue, T.C. Community Garden, and Northwest Michigan Invasive Species Network. Oryana members have the opportunity to vote for the organization they think should receive the grant. If you are a current member, please go to customer service to pick up your ballot and vote. The winner will be announced at the April general membership meeting.
Local Vendor Profile • Cherry Pit Pax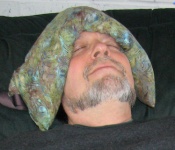 Hand crafted by Merrily Bauer, Cherry Pit Pax are heating or cooling pads made from 100% cotton designer fabrics and cherry pits. Great for strains, sprains, injuries, chilly feet or hands. They keep their temperature for 40 minutes. Available in our Wellness Department.
Winter Fun on the TART Trail
A great time was had by all at our Winter Trail Day, February 23, co-sponsored by TART Trails and McLain Cycle & Fitness. With sled dogs, snowshoes, fat bikes, and kids galore, it was the perfect winter outing for families and friends. See more photos here...
Store Tours for Your Health
Take a fun tour through the Oryana aisles and discover ways to integrate healthy whole food into a practical lifestyle. You'll discover foods and supplements to support health as well as ways to save money and eat more locally. We will help you gain the knowledge and confidence you need to make the best choices for your health. Check the schedule. Tours are free but registration is required.
Upcoming Events

Lonnie the Leprecaun Story Time
March 15, 1 pm
Kids, come hear the story of a mischievous leprecaun and enjoy a free organic, St. Patty's Day cookie, with Tom Sisco, our kitchen manager.

March 17 • Oryana to donate 2% of the day's sales to Grand Traverse Conservation District.

Member Appreciation Days in April
We are changing the way members can get their quarterly 10% appreciation discount. All during the month of April, members can choose which day to use their 10% discount. Learn more about this new approach to "MAD"

Oryana General Membership Meeting, April 17
Mark your calendar for our annual meeting. Voting for new board members starts March 18. Read about the candidates here.
Co+op Grocery Specials This Week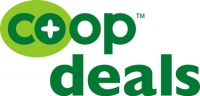 Recipe of the Week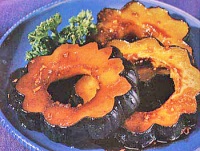 Squash Rings with
Honey Soy Glaze
From epicurious.com
Vegetable oil spray
2 acorn squash
3 tablespoons honey
1 tablespoon soy sauce
2 teaspoons rice vinegar
1 teaspoon dried ginger
1 garlic clove, minced

Preheat oven to 450°F. Line large baking sheet with foil. Spray with vegetable oil spray. Cut off both ends of each squash. Cut each squash crosswise into 4 rings. Scoop out seeds and discard. Place squash rings in single layer on baking sheet. Cover tightly with foil. Bake about 15 minutes.

Meanwhile, whisk next 5 ingredients in a small bowl. Remove foil from squash. Brush half of honey mixture over squash. Sprinkle with salt and pepper. Bake uncovered 10 minutes. Brush remaining honey mixture over squash; continue to bake until squash is brown, tender and glazed, about 10 minutes. Serves 4
New Products

Farmhouse Culture raw, organic cultured vegetables in unique flavor combinations. Probiotic-rich and delicious.


Earth's Natural Alternative tree-free bath tissue. Made from sugarcane and bamboo fiber.

Crunchy raw coconut shreds in chocolate and lime flavors. Awesome raw snack.

Ginger People organic, pressed ginger juice. Convenient, no mess, fresh tasting for drink mixing and cooking.
Community Partners of Oryana
Did you know that we have partnered with dozens of local businesses that offer exclusive discounts to Oryana members? It's true! See the list of all our partners and start using this membership benefit to save money by shopping locally.
Quote of the Week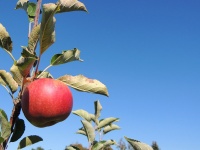 "When eating fruit, remember who planted the tree; when drinking water, remember who dug the well."
~Vietnamese Proverb
Quick Links