Weight Management Made Easy
Free Seminar at the T.C. Library
Tuesday, January 14, 6 - 8 pm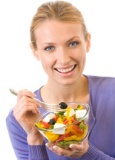 "Learn How to Unlock Your Metabolism to Reach Your Healthy Weight Goals." Presented by Registered Dietitian Heather Campbell of Shoreline Center for Healing. Learn how to achieve and maintain a healthy weight and lifestyle. Emphasis will be on whole foods for real people. Healthy snacks and handouts provided. FREE and open to the public. No RSVP needed.


Wednesdays in Wellness
Sample locally-made skincare products and meet the creators, Wednesdays in January.
January 8, 1 - 3 • Nature's Magic
January 15, 1 - 3 • Indiria Shea
January 22, 1 - 3 • Creation Pharm

Member Appreciation Days
Wednesday, January 29
Thursday, January 30

Members long-time and new, mark your calendar and be sure to stop by to save a bundle, 10% off everything in the store.* 5% senior discount applies on both days!
(*Beer, wine & preorders exempted)

Featured Products

Madagascar Pink Rice in bulk - NEW!
With a subtly sweet flavor, this rice is sturdy and nutritionally dense, milled to retain most of the wholesome bran layer. Cooks in just 20 minutes.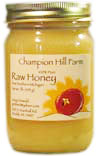 Local Honeys
We carry honey from the following local sources: Dunbar Honey Farm, Shadowland Honey, Champion Hill, Sleeping Bear Farms, and Food for Thought. Support your Michigan beekeepers and buy local honey!





Cultures for Health Starters
Make your own yogurt, kefir, buttermilk, chevre, and sourdough bread using starters from Cultures for Health. Cultured foods are highly nutritious and vital to superior gut health, a primary factor in a strong immune system.




Clementine Tangerines
A variety of mandarin orange. Seedless and easy to peel, Clementines bring a burst of citrus flavor, very sweet, aromatic and juicy. Excellent source of cold-fighting vitamin C.

A Taste of India at Oryana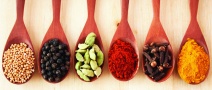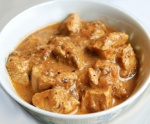 Tom Sisco, our chef and kitchen manager, recently studied Indian cuisine in New York City in order to bring authentic Indian dishes to the cafe. Check the hot bar, soup bar, and deli case to see the latest creation. Available this week: Murgh Korma - Braised chicken in a spiced yogurt sauce.


Winter Cooking Classes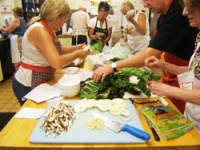 Sign up for an ethnic adventure this winter! Exciting classes include Celebrating Morocco, A Taste of Japan, The Route to India, a Tuscan Feast, and the first class in January, Fermentation for Beginners. MORE...

Co+op Grocery Specials
This Week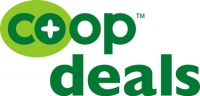 Recipe of the Week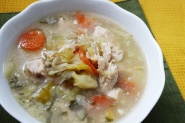 Lemon Garlic Chicken Soup

Keep your immune system strong with healthy eats. This soup features homemade chicken broth, lemon, and garlic; a cold remedy and dinner all rolled into one!



1 head garlic
2 pounds boneless, chicken breasts and/or thighs
1 bay leaf
2 carrots, sliced
2 leeks, washed well, sliced
3 cups green cabbage, thinly sliced
1 quart chicken broth, preferably homemade
1 cup cooked rice
juice of 1 lemon
sea salt and black pepper to taste
¼ cup chopped parsley

Preheat oven to 400ºF. Slice the top quarter inch off the stem end of the garlic head, exposing the cloves. Place the garlic onto a piece of foil and drizzle with a little olive oil. Seal the foil up around the garlic and roast until tender, about 45 minutes.
While the garlic is roasting, place the chicken into a pot with the bay leaf. Add the chicken broth and bring to a boil. Reduce to a simmer and cook about 15 minutes until chicken is done. Remove the cooked chicken from the broth, allow to cool until you can handle it, and cut into bite-size pieces.
Add the leeks, carrots, and cabbage to the pot and return to a simmer.
While veggies are cooking, squeeze the cloves from the head of roasted garlic into a small bowl. Add a bit of broth to the cloves and mash together. Stir into soup.
When veggies are tender, after about 15 minutes, add the chicken, rice, lemon juice, and parsley. Bring to a simmer again just to heat through. Remove bay leaf. Season to taste with salt and pepper.

Quote of the Week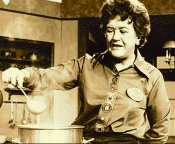 "When baking, follow directions. When cooking, go by your own taste."
~ Laiko Bahrs