Gift Suggestions from Oryana

Cherry Pit Pax Handmade, natural heating or cooling pads made from cherry pits. $29.99







Redheads Sweet and Sassy Giftbox with maple granola, salt your sweet mix, and balsamic vinaigrette $25.99






Co-op Gift Cards - Good for any amount starting at just $5, never expires, great for students and seniors. Stop by Customer Service or ask at any register.







Sjaak's Holiday Chocolate boxes - vegan, organic, beautiful chocolate boxes ranging from $5.99 - $24.99.








Prepacked bulk nut trays, $13.99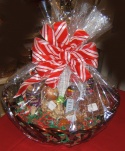 Oryana Gift Baskets - Let us fill a basket for you! Pick a theme of your choice: local galore, coffee lovers, bath/body, wine & cheese...just give us 24 hours notice. Prices vary.




We Are Cooking for Christmas!
Enjoy a complete ham dinner for Christmas. Great for single diners, couples, and small gatherings. Maple glazed ham with baked beans, au gratin potatoes, gingered carrots, relish and roll for $15.49. Also available gluten-free and vegan (lentil nut loaf.) Order by Dec. 22 for pick-up on Dec. 24. Note: the store closes at 3 p.m. on the 24th. Call or stop by Customer Service 947-0191.
Holiday Baked Goodies
Our bakers are busy making TC's best, mostly organic cheesecake, cake rolls, quiche, bagels, muffins, and scones for your holiday table. Pictured here is our special gingerbread cookie tree. Download the complete holiday menu.
New Cheeses
Buffalo Mozzarella from Italy $9.99/8.8oz pack
Farm Country Christmas Cheddar $9.99/lb
Sticky Toffee Dessert Cheese $12.99/lb
Sage Derby Holiday Cheese $12.99/lb


Products to Try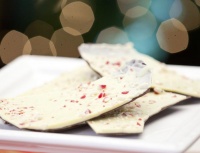 Dufour Puff Pastry made with butter and unbleached, unbromated flour, $9.69 in the freezer

Cooked Shrimp Party Tray $12.99

Wholly Wholesome frozen pies $6.49

Grocer's Daughter Chocolate, locally made in Empire, white chocolate berry pistachio bark, milk or dark sea salt bark, white chocolate orange zest bark, hazelnut ginger puddles

Fresh Local Chestnuts, $4.99/lb

PJs Organic Breakfast Burritos in 4 flavors, on sale $2.99, in the freezer

Local Duerksen's Fresh turkeys, available the weekend before Christmas, $3.29/lb, while supplies last


Products in Wellness
All Dr. Hauschka Facial Care products are 15% off through December

• Rare Earth Naturals Essential Oil perfumes, $19.99

• Rare Earth Mineral Colored Candles, prices vary




We Wish You the Happiest of Holidays!
Co+op Grocery Specials
This Week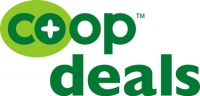 Holiday Store Hours
Closing at 6 pm Sat. Dec. 14 for a staff holiday party
Christmas Eve 7:30 a.m. - 3 p.m.
Christmas Day Closed
New Year's Eve 7:30 a.m. - 6 p.m.
New Year's Day Closed
Recipe of the Week
Everyone will love these easy to make festive almond crescent cookies, redolent with almond flavor and perfect with an afternoon cup of tea.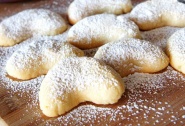 Almond Crescent Cookies
2 sticks butter, room temperature
2/3 cup natural cane sugar
1 teaspoon vanilla extract
1 1/2 teaspoons almond extract
2 1/2 cups unbleached flour
1 cup finely ground almonds
confectioner's sugar
Heat oven to 350°F. Cream the butter and sugar together. Add extracts. Add flour and ground almonds. Mix thoroughly.

Take tablespoons of dough and roll into a small balls, about an inch in diameter, then shape into a crescent. Place onto greased cookie sheet and bake for 12 - 15 minutes or until a light golden brown. While warm, roll crescents in confectioners' sugar. Cool on racks and store in a tightly sealed container. Makes 3 dozen.

For chocolate lovers, let the cookies cool and dip one end into melted chocolate and let cool until chocolate is hard.
Quote of the Week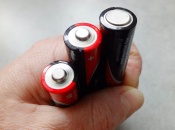 "I once bought my kids a set of batteries for Christmas with a note on it saying, 'Toys not included."
~Comedian Bernard Manning


Cinnamon!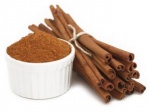 Did you know Oryana carries 5 different kinds of cinnamon in bulk?
Burmese - a basic, all-purpose ground cinnamon

Burmese cinnamon sticks

Vietnamese - the spiciest cinnamon for a bold flavor

Ceylonese - "True" cinnamon, subtle, delicate, & sweet

Hand Ground Indonesian - Hand grinding prevents excess heat which preserves the natural oils for a richer flavor
QUICK LINKS

Cafe
Catering
Oryana Blog
Bulk Specials
Newsletter
Events
Specials