All Things Thanksgiving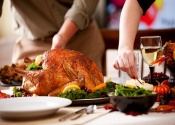 The big day is fast approaching and Oryana is stocked and ready for all your holiday needs. Frozen organic turkeys are in stock and fresh Duerksen turkeys are coming in two shipments, on Saturday the 23rd and Monday the 25th. We have great sales and specials on grocery items for your meal and an extensive menu of to-go Thanksgiving food and desserts if you are pressed for time or don't feel like cooking.
Vegetarian Thanksgiving Options
| | | |
| --- | --- | --- |
| | | |
| Tofurky Roast $7.99 | Celebration Roast $9.99 | Hazelnut Cranberry Roast $14.99 |
Thanksgiving...To Go!
Lake St. Cafe is ready to supplement your holiday meal with delicious side dishes, turkey meal plates, and baked goods, including many vegan and gluten-free options. Order ahead by Monday the 25th for Wednesday pick-up to ensure you get what you need. The deli case will also be stocked with Thanksgiving goodies. Download the Thanksgiving menu...

A sampling from our Thanksgiving menu, all made with mostly organic ingredients...

Meal plate with local turkey $14.95
G.F. meal plate $15.79
Vegan meal plate $12.29
Cranberry relish, sage stuffing, mashed potatoes and other sides, prices vary
Whole pumpkin pie $23
Half caramel apple cheesecake $24.25
Agave sweetened pecan pie $32.50
Whole wheat dinner rolls $12/doz
Pumpkin cream cheese cake roll $25

Turkey
Fresh Duerksen's turkeys, $3.29/lb. Pick up starting Sat, Nov. 23. Another delivery Mon. Nov. 25 (No preorders)

Produce
Local winter squash from Sweeter Song Farm, Second Spring Farm and Providence Farm, $1.99/lb


Cheese Suggestions
Old Rotterdam aged gouda $15.99/lb
Le Superbe Gruyere $13.99/lb
Triple Cream blue brie $12.99
Idyll Farms goat cheese $6.50/ea
Holiday Drinks
Talenti coconut milk eggnog $3.99
Shetler's eggnog $5.99
Kalona eggnog $6.19
So Delicious dairyfree nog $2.99
Local apple cider $4.99

Grocery
Cascadian Farms frozen vegetables 2/$4
Wholly Wholesome pies $7.69
Midel Gingerbread cookies $2.79
Immaculate pie crust $3.49
Stonehouse cranberry orange bread $6.99
Org. frozen turkey $4.79/lb
Divine chocolate mint thins $5.99/package
Imagine Org. 32 oz. chicken broth $1.99
Talenti peppermint bark gelato $3.99

Wellness
Digestive aid
Megafood Megazymes $10.99
Urban Moonshine Bitters $7.69
Post party
Party Smart herbal supplement $2.19
Immune boosting
Quantum Super Immune $16.79


Recipes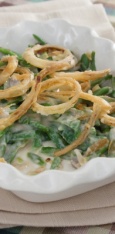 Apple Sweet Potato Gratin
Best Green Bean Casserole
Bulgur Stuffing with Cranberries
Butter Pecan Sweet Potatoes
Braised Red Cabbage
Quinoa Stuffing
Roasted Brussels Sprouts and Cauliflower
Kale Caesar Salad
Quinoa Salad with Lemon & Garlic
Apple Strudel
Chunky Apple Walnut Cake
Gluten Free Ginger Bread
Vegan Nutty Thumbprint Cookies


We wish everyone a happy and healthy Thanksgiving!


Co+op Specials Thru Dec. 3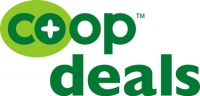 We Will be Closed Thanksgiving Day
Recipe of the Week
Maple Glazed Carrots


A simple yet elegant side
dish using local carrots and
maple syrup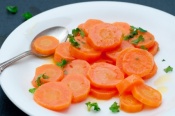 1 tablespoon ghee or clarified butter
2 pounds local carrots, sliced ¼ inch thick
1 cup chicken or vegetable broth
1/2 cup local maple syrup
Sea salt and ground pepper
2 tablespoons butter
chopped parsley for garnish

In a large heavy skillet, heat ghee over medium-high heat. Add carrots and cook until they start to brown, about 2 minutes.
Add broth, maple syrup, salt and pepper. Bring to a boil; reduce to a simmer, cover, and cook until crisp-tender, about 5 minutes. Uncover, and cook over medium-high until carrots are tender and liquid is syrupy, about 8 more minutes more.
Turn off heat and add butter. Toss to melt butter and garnish with parsley.

The Oryana Giving Tree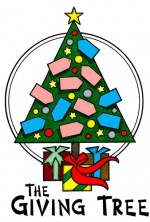 Help needy area families by choosing an ornament from the tree that will be on the wall by Customer Service starting Nov. 29. Purchase the requested item and return it unwrapped to the store by December 13 and we will deliver the gifts to Child & Family Services.

Tips on Roasting a Turkey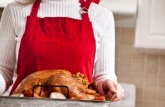 Here is a basic procedure for roasting a turkey...
Leftover Recipes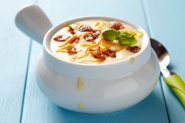 Tons of leftovers? Here are some creative ideas for how to use them.
Save those turkey bones!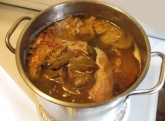 Make a flavorful, mineral-rich broth with your turkey bones and use for turkey soup or freeze for later. Here's the recipe...
Quote of the Week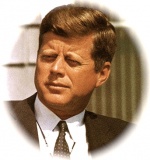 "As we express our gratitude, we must never forget that the highest appreciation is not to utter words, but to live by them."
~John Fitzgerald Kennedy