Fresh Duerksen Turkey at Oryana Available First Come, First Served Beginning November 23.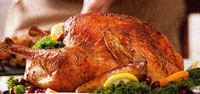 Oryana is T.C.'s exclusive source for fresh, pasture-raised, local Duerksen Turkey. Chemical and GMO-free, it's the best bird in town. The Duerksen Farm is located in Mancelona, Michigan and according to Sue Duerksen, the secret to their birds is in the pasturing. Pastured birds have access to fresh grass, bugs, and sunshine and thus have robust health. This translates into a flavorful bird that has not been tainted with chemicals or antibiotics. $3.29/lb
Lake St. Cafe Thanksgiving Menu
Need a little help with fixings or don't feel like cooking? We have a full selection of side dishes to order ahead or pick up in our deli case. Sage stuffing, mashed potatoes, cranberry relish, sweet potato casserole, turkey holiday plates, and more. Delicious baked goodies too like pumpkin pie and harvest apple cake roll. See what we are cooking up for you...
Baking With Bulk
Tis the season for baking, and our bulk department is the best place to get your ingredients. From fresh whole wheat pastry flour to honey to spices to dried fruit and nuts, buy just what you need and skip the waste.
• See what's on sale this month in bulk.
• Cookie recipes
• Guide to alternative sweeteners for baking
• Blog entry: Nutty German cookies

Easy Celebrations with Oryana Party Platters
We can help with your next family or office gathering! Order a beautiful, bountiful party platter from Oryana, made from the freshest, mostly organic ingredients. A variety to suit your tastes including the Mediterannean, chicken wings, and raw spring rolls. See all the offerings....
Beer & Wine Tasting Schedule
November 15 – Gewurztaminer wines – Pacific Rim/Fetzer
December 6 – Seasonal holiday beers – Short's/Bell's
December 13 – Spanish wines – Hermanes/Santo Fimia
Sampling takes place on Fridays 4 – 6 p.m.
(You must be 21 with I.D. to sample alcohol.)

Educational Videos on YouTube
If you missed our informative presentations on topics such as weight management, blood sugar management, restoring digestive health, and other topics, you can view them on our YouTube channel.
In The News...
Oryana will be CLOSED Thanksgiving Day
Co+op Grocery Deals
This Week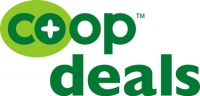 Recipe of the Week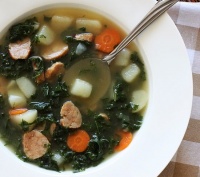 Spicy Sausage, Potato, & Kale Soup
1 tablespoon olive oil
1/2 pound spicy Italian sausage
4 cups chicken or vegetable stock
3 cloves garlic, chopped
1 onion, diced small
1 carrot, sliced
1 large potato, diced
1 bunch kale, stems removed, chopped
Sea salt and black pepper to taste

Heat oil in a large soup pot and sauté sausage until browned, about 5 minutes. Remove with a slotted spoon and set aside. Add a little chicken stock to the pot to deglaze it and add garlic, onions, and carrots. Cook about 5 minutes. Add remaining chicken stock, kale, and potatoes. Bring to a boil, reduce heat, and simmer for 20 minutes, until potatoes are tender. Add sausage back in for last 5 minutes of cooking. Season with salt and pepper. Thin with additional stock if soup is too thick.
• Cooking Class Fun •
Making Chocolate with Mimi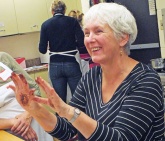 Stay tuned for more cooking classes this winter...
QUICK LINKS
Lake St. Cafe
Wellness Specials
Events
Natural Food News
Recipes
Keep Up with the
Happenings at Oryana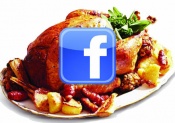 Follow Us on Pinterest