October is National Co-op Month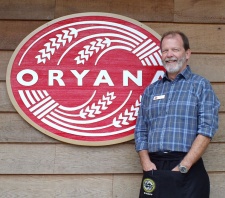 It's cool to be a co-op! Co-ops are in many economic sectors including banking, agriculture, electricity generation, telecommunications, retail, housing, and child care. As always, cooperatives operate on the basis of the core democratic principle of "one person, one vote." The top 100 U.S. co-ops alone have more than $150 billion in sales each year. Areas of recent growth include natural food stores, purchasing cooperatives, and worker cooperatives. Thanks to all our members who help us make a difference in our community by providing the highest quality products, supporting other community endeavors in a variety of ways including our community grant, and supporting our local farmers and vendors. Check out what's happening in October...
October is also Fair Trade and Non-GMO Month! Oryana will Donate to F.T. and GMO Causes
To honor Fair Trade Month, Oryana will donate 2% of sales from October 8 to On the Ground, a Traverse City-based non-profit organization whose purpose is to support sustainable community development in farming regions across the world. We will also donate 2% of sales from October 15 to NoGMO4Michigan, Just Label It, and the NonGMO Project. Oryana prioritizes products that have been verified through the Non-GMO Project and encourages potential vendors to switch to non-GMO ingredients.

October Wine Specials
Check out our fall wine sale featuring Spanish wines. Special select wines at great prices, through October.
• Bula Monstant
• Obalo Rioja
• Bodegas Filon Garnacha
• Mano a Mano Tempranillo
• Niel Santofimia
• Veraz Garnacha
Member Appreciation Days October 23 & 24
Members save 10%...Senior Day 5% Discount Available on Both Days! Prefer a quieter shopping experience? Consider shopping on Thursday when it will likely be less hectic. Enjoy the convenience of curb side pick-up. Not a member? Join and Save!

Manager's Specials in the Freezer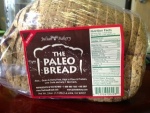 While supplies last:
Julian Bakery almond or coconut Paleo Bread $9.99
Julie's frozen ice cream bars $3.69
Red's Buffalo Style chicken quesadillas $3.99

Have you tried...

• Hickory smoked roasted pistachios in bulk?
• Local organic honeycrisp and macintosh apples?
• Eden-brand French Celtic sea salt?
• Ground venison from Michigan Venison Company?

Recommended in the Wellness Department
M Drive - a daily supplement designed specifically for men looking to increase strength, stamina and overall vitality.

Add Lib - a supplement for women that increases energy and mood

Dew Puff plant fiber sponges for facial cleansing and exfoliation
Upcoming Events
Pint for a Pint Bloodmobile, Friday, October 18, 11 - 3. Donate a pint of blood and receive a free pint of ice cream, complements of Oryana!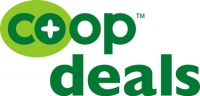 Recipe of the Week
Take advantage of the bounty of local apples and fresh local parsnips in this warming fall soup.


Apple Parsnip Soup with Coriander
Adapted from Bon Appétit
Serves 6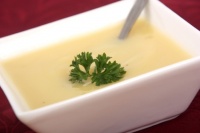 3 tablespoons butter
1 1/2 lbs gala or macintosh apples, peeled, chopped
1 1/2 pounds parsnips, peeled, sliced
1 large onion, chopped
1 1/2 teaspoons ground coriander
4 cups chicken or vegetable broth
1 teaspoon lemon juice
Chopped fresh parsley

Melt butter in heavy large soup pot over medium-high heat. Add apples, parsnips, onion and coriander and sauté until slightly softened, about 12 minutes.
Add 4 cups broth and bring to boil. Reduce heat to medium-low, cover and simmer until apples and parsnips are tender, about 40 minutes.
Puree soup using a handheld blender until smooth. Season with salt, pepper and lemon juice and garnish with parsley.

Halloween is coming...


Stock up on Endangered Species organic, fair trade chocolate squares, on special for $6.99/8.4 oz. bag.
Quote of the Week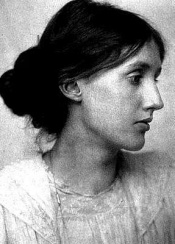 "One cannot think well, love well, sleep well, if one has not dined well."
~ Virginia Woolf


Happiness is a local apple!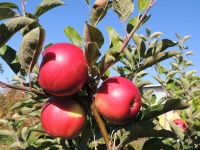 After last year's dearth of local apples due to a killing spring frost, it is particularly wonderful to bite into a crisp local apple. Try some organic apples from Omena Organics and Northern Naturals, in stock in the produce department. Also fresh cider from Northern Naturals. Check out apple recipes on our BLOG.