Have you tried…

Local winter squash from Second Spring Farm $1.49/lb

Hail Merry Miracle Tarts – Raw pastries in coconut vanilla, chocolate almond, and meyer lemon flavors $4.79 in the dairy cooler


Zingermans Lincoln Log goat cheese $4.00

Higher Grounds locally roasted coffee, select varieties $1 off through September


Salted caramel latte from Lake St. Cafe
New in Facial Care
Evan Healy skin care kits on sale for $23.99. Superb skin care line made from ingredients that are simple, non-toxic, and ethical. These sustainable plant-based remedies are free of GMOs, parabens, petroleum, synthetic fragrances, alcohol, and gluten. Founder Evan Healy's holistic approach draws from traditional plant lore, aromatherapy, ayurveda, and homeopathy.
Fresh Meat Sale
Friday, September 20 - Sunday September 22
10% off grass fed beef from Earthwork Farm in Lake City, Mich., ground and various steak cuts. Stock up for fall!

In The News...
Corporations Pour Millions into Defeating Washington State's GMO Labeling Initiative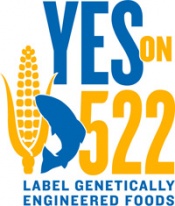 Monsanto, Dupont, Bayer, Dow, the Grocery Manufacturers Assn and BASF have donated over $11 million to the 'No on 522 Campaign.' In contrast, supporting donors of Yes on 522 – Organic Consumers, Mercola.com, and Dr. Bronners – have donated $3.5 million collectively.
Washington is doing what California tried and failed to accomplish last year in requiring manufacturers to label foods that contain genetically modified ingredients. But a recent poll showed strong support for the measure. Two out of three voters polled said they would vote in favor of 522. Check out yeson522.com for more info.

Preservation Station Open House at Oryana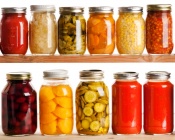 Tuesday, September 24
1-4 pm in the Oryana Parking Lot
Join us for a food preservation open house! ISLAND's Preservation Station is an enclosed trailer that unpacks into a high-efficiency, three-season food preservation kitchen and workshop space. This lightweight trailer can be pulled onto any of hundreds of small farms and backyards at the peak of produce ripeness.
• Tour the trailer
• Learn tips about home canning
• Learn how you can host the trailer for your own canning
party
• Sample delicious fermented foods

Preservation Station has been made possible through the Oryana Community Grant program.
Upcoming Events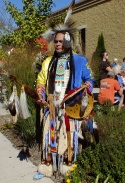 Mini Powwow at Oryana
Sunday, September 29, 2 - 4 p.m. in the Oryana parking lot
Join us for a mini powwow (Jiingtamok) and special celebration of Native American cultures.
Drumming with the Dusty Bear Singers, plenty of dancing, and Native American foods for sale.
Open to the public. Everyone is welcome!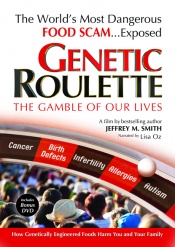 Free Movie Night at the Library
Genetic Roulette - The Gamble of our Lives
Thursday October 3, 6 - 8:30
Traverse Area District Library, 610 Woodmere Ave. TC.
Free snacks provided.
Open to the public.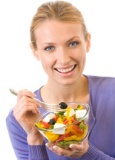 Managing Your Blood Sugar Levels Through Diet
A Free Presentation at the Library
Wednesday, October 2, 6 - 8 pm
Traverse Area District Library, 610 Woodmere Ave. T.C
The public is invited to an Oryana-sponsored community discussion. Join Heather Campbell, MS, RD and learn nutritional strategies for managing both high and low blood sugars. There will be a Q/A as well as snacks, handouts and recipes.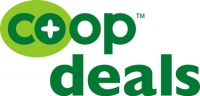 Recipe of the Week
Potatoes and kale pair nicely in this simple, warming, fall soup.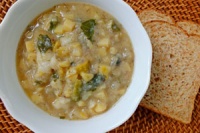 Kale and Potato Soup


1 bunch kale, washed, stems removed, chopped
2 lbs yukon gold potatoes, washed, diced small
1 medium leek, white and light parts only, washed well, chopped
2 quarts chicken or vegetable broth
1 teaspoon fresh thyme or ½ teaspoon dried
4 sage leaves, chopped fine, or 1/2 teaspoon dried
sea salt and white pepper to taste

Place all ingredients in a large soup pot. Bring to a boil, reduce heat, and simmer for 20 minutes. Taste and add additional salt and white pepper if needed.

Want More Recipes?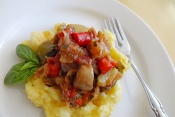 It's peak season for local produce, the time we look forward to all year. Here are more recipes that feature seasonal fresh produce.

Ratatouille with Polenta
Beet Borscht
Creamy Creamless Broccoli Soup
Garden Vegetable Bake
Roasted Veggie Pizza
Chili Roasted Carrots
Sesame Green Bean Salad
Eggplant Goulash
Quick Links
Events
Natural Food News
Produce Specials
Bulk Specials
Recipes
Shopping on a Budget at Oryana
Oryana 40th Anniversary Video

Oryana Health Tours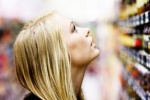 Oryana offers a variety of free store health tours that help you navigate the aisles with regard to gluten-free shopping, eating healthier overall, and eating healthy on a budget. Check out the tours available. If you need help with a specific health concern, we also offer free private tours. Call 947-0191 or email Sandi to schedule your specialized tour.

Mystery Bulk Bags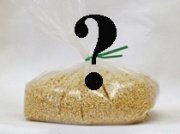 Do you have bags of mystery grain and spices in your cupboard? Can't tell if you have a bag of wheat flour, arrowroot, or spelt flour? If the PLU number is still on the bag, you're in luck. Go to the PLU page on our website to identify what's in that mystery bag.

Quote of the Week

"The odds of going to the store for a loaf of bread and coming out with only a loaf of bread are three billion to one."
~ Erma Bombeck