A Change of Seasons
It's hard to believe that September is here. Even though we say so long to all the delights of summer, fall brings its own sweetness with a bumper crop of apples, cool evenings, and brilliant autumn color. We are grateful for all our out-of-town customers who shop here during the summer and it will seem quieter with just us locals. Enjoy the change of seasons, take a walk or bike ride along the TART trail and stop in at Oryana for a hot latte or cool iced tea.
Featured Products
1 gallon Spectrum Naturals Organic Cider Vinegar for all your pickling needs. $15.99

Blue Fortune Farm Fermented Black Garlic, delicious and nutritious $5.99

It's Back...Good Neighbor Organic Wine, Pinot Grigio, Gewürztraminer, and Reserve White.

Oots Lunchbox - cool, contemporary lunch boxes that come with custom containers. $29.99

New in Bulk! Sun-dried tomatoes, on sale $9.49/lb
Donate School Supplies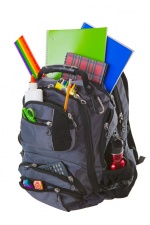 There is still time to donate school supplies for area needy children. Consider picking up a few extra items and dropping them off at the store by Friday, September 6 for distribution at a local school. What's needed: everything! A child somewhere in our area will be grateful!
Local Produce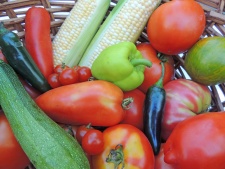 Right now our produce department is brimming with fresh local produce. Check out what's in stock. A few fresh things to look for: heirloom tomatoes from Meadowlark Farm, sweet corn from Maple Achers Farm, and eggplant from Sweeter Song Farm.
50% off Sidewalk Sale in Wellness

Check out all the great stuff on sale in the Wellness department for 50% off. Sunglasses, Feelgoodz flip flops, tropical tagua nut jewelry, Oryana t-shirts, select books, kitchenware, and more.


Oryana Cooking Classes
Check out the schedule for fall cooking classes! Some new ones including Basic Knife Skills and some old favorites like Taste of Japan. These are fun, hands on classes, reasonably priced and taught by experienced instructors. Sign up at Customer Service. Peruse our website for class descriptions.

Shopping Cart Safety Reminder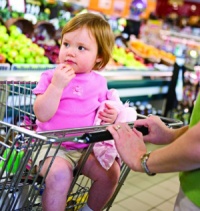 We want to remind parents about the need for shopping cart vigilance. Please do not allow your child to stand inside the cart, to hang onto the outside of a cart as they could tip the cart over, or balance a child carrier on top of a cart. Use the safety belt and take advantage of the carts with built in baby carriers. We want our Oryana children to stay safe and healthy!
Upcoming Events...
Family and Bikes at the Boardman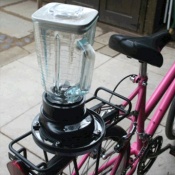 Saturday, September 7, 10 - 1 pm at the Oryana Boardman Lake trailhead.
10 am - Noon - Bike Safety and Helmet Check by McLain's Cycle & Fitness
10 am - Noon - Bike decorating!
11 am - Noon - Ride out to Premier Park and back. Enjoy snacks at the park. First 100 kids to ride to the park and back to the Oryana trailhead will receive a free bike light and certificate of completion.
10 am -1 pm: Make a smoothie with a Bike Blender! Use peddle power to operate the blender to make your smoothie.
Mini Powwow at Oryana
Sunday, September 29
2 - 4pm

Join us for a fun afternoon of drumming with the Dusty Bears, Native American foods, and plenty of dancing. The public is welcome.
Co+op Grocery Deals
Thru Sept. 3
Produce Specials
Blog
Recipes


Recipe of the Week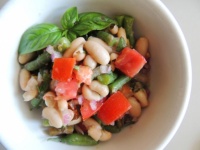 Enjoy fresh local tomatoes, basil, and green beans dressed in a light honey vinaigrette.


Bean and Tomato Salad with Honey Vinaigrette
2 15-oz cans white beans, rinsed
1/2 teaspoon sea salt
1/2 cup chopped red onion
1/4 cup cider vinegar
2 tablespoons honey
1 tablespoon extra virgin olive oil
freshly ground pepper to taste
8 oz green beans, trimmed, cut up
1 pint cherry tomatoes, halved
1/2 cup fresh basil leaves, thinly sliced
Combine the white beans, salt, onion, vinegar, honey, oil, and pepper in a large bowl. Stir, cover and refrigerate to marinate for at least 1 hour or overnight. Cook green beans in a large pot of boiling water until crisp-tender, about 5 minutes. Drain, rinse with cold water, and drain again. Pat dry and add to the marinated beans. Stir in tomatoes and basil. Season with salt and pepper.
Check out the Latest Issue of
Natural Food News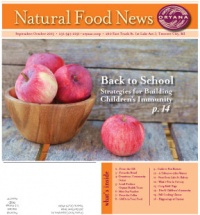 Guess the Product
(

Find answer below. Hint: Oryana does not carry this product.) Enriched bleached wheat flour, sugar, corn syrup, niacin, water, high fructose corn syrup, vegetable shortening – containing one or more of the following: partially hydrogenated soybean oil, cottonseed oil, canola oil, beef fat, dextrose, whole eggs, modified corn starch, cellulose gum, whey, leavenings (sodium acid pyrophosphate, baking soda, monocalcium phosphate), salt, cornstarch, corn flour, corn syrup solids, mono and diglycerides, soy lecithin, polysorbate 60, dextrin, calcium caseinate, sodium stearoyl lactylate, wheat gluten, calcium sulphate, natural and artificial flavors, caramel color, yellow No. 5, red #40.
Quote of the Week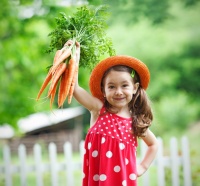 Did you ever stop to taste a carrot? Not just eat it, but taste it? You can't taste the beauty and energy of the earth in a Twinkie.
~ Astrid Alauda


Like us on Facebook
Guess the product answer: Twinkies
Number of ingredients in Twinkies: 37