Preserve the Taste of Summer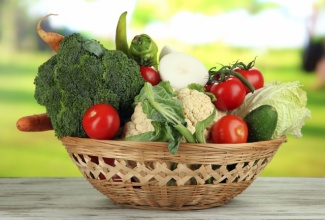 With so much wonderful produce available right now, it can sometimes be a challenge to use it all up, especially if you have your own garden. If you aren't inclined to can your surplus fruits and veggies, here are a few easy ways to preserve the taste of summer so you can enjoy those greens, herbs, and other veggies long into the winter. Here's how...
What's New in Grocery?
• Beef steaks, tenderloin and porkchops from Clean Plate
Farms. Clean Plate is located in Cedar, Michigan.
• Paleo Bread from Julian Bakery, made from almond meal or coconut flour. (in the freezer)
• Sprouted Whole Grain Cereal from Ezekiel
• Sprouted 7-grain bread from Angelic (in the freezer)
• Solid Pack pumpkin from Omena Organics in Omena, Michigan
• Apple Juice and Apple Cider from Omena Organics
• So Good Medium Roast Decaf Coffee
Summer Goods Sale
The Wellness Department has all flip-flops, sunglasses, and jewelry on sale for 25% off through the end of August.



Donate School Supplies
Help needy children in our area by dropping off school supplies in the box by the check-out lanes. What's needed: All the basics like crayons, pens, erasers, paper, and scissors but especially supplies for older children such as backpacks, calculators, rulers, flash drives, mechanical pencils, college note paper and binders/organizers. Please drop off your supplies by September 13. Thanks in advance for your generosity!
Flow - 2013 Annual Celebration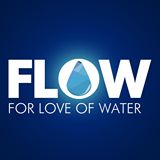 FLOW is hosting its first Great Lakes Society Annual Celebration at The Workshop Brewing Company. Community members of all ages are invited to join in the celebration and learn about FLOW's programs and the Great Lakes Society. This free program includes performances by several talented local musicians, including pianist Jimmy Olson and vintage swing duo The True Falsettos. This event is co-sponsored by Oryana and Food For Thought.
Saturday, August 17 • 12 - 3 pm
221 Garland St. Traverse City
Oryana Video
If you haven't yet watched our awesome 40th anniversary video, produced by local filmmaker Aaron Dennis of Stonehut Studios, then check it out here. It's definitely worth the few minutes of viewing time!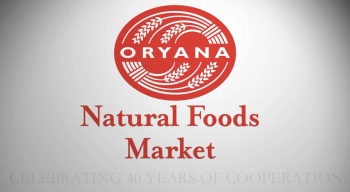 GMO Take Action News Bites
GMOs Proliferating
If you thought it couldn't get any worse, it unfortunately can. A company called ArborGen has a request pending with the USDA to commercialize genetically-engineered, freeze-tolerant eucalyptus seedlings. Read more here and take action here.

Let's Keep the Pressure on to Label GMOs
With the fight to label GMOs becoming more intense as Washington state works to implement a labeling law with Initiative 522 in this fall's election, it's more important than ever to let your legislators know you want to know what's in your food. Submit a comment to your legislators letting them know you want foods containing GMOs to be labeled.
Co+op Grocery Specials
This Week
Road Construction
affecting Oryana
Wednesday, August 14

Road crews will be repaving Lake Street between 9th and 10th streets on Wednesday the 14th. Please come to Oryana via 10th or 11th street to avoid the detour.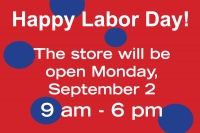 Recipe of the Week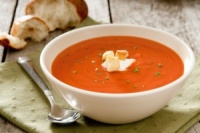 Fresh Tomato Soup
3 tablespoons extra-virgin olive oil
3 tablespoons butter
1 large onion, chopped
4 garlic cloves, chopped
7 pounds ripe tomatoes, chopped
1 teaspoon maple syrup
Sea salt and freshly ground pepper
1/4 cup Crème fraîche
chopped basil and chives


In a large heavy bottom soup pot, heat oil and butter over medium heat. Add onion and garlic and cook about 10 minutes. Stir in tomatoes, maple syrup, salt and pepper. Raise heat to medium-high and bring to a boil. Reduce heat and simmer about 20 minutes. Remove from heat and let cool a few minutes. Add Crème fraîche. Blend using an immersion blender until smooth. Taste and adjust seasonings. Garnish with a dollop of Crème fraîche if desired, and chopped basil and chives. Serves 6.
QUICK LINKS
Wellness Specials
Bulk Specials
Community Partners

Oryana Blog
Quote of the Week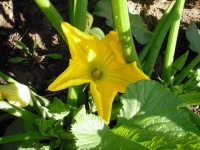 "When the world wearies, and society ceases to satisfy, there is always the garden."
~ Minnie Aumonier


Keep in Touch With Us Via Facebook