New Store Hours Starting June 1
Monday - Saturday 7:30 am - 9 pm
Sunday 9 am - 9 pm (Cafe open until 8)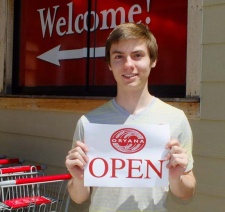 What We Are Doing on Sundays in June
Sunday Mornings
To celebrate our new expanded store hours on Sunday, during the month of June we will be offering FREE coffee and scones from 9 - 10 a.m. or as long as supplies last. Stop by Sunday morning and enjoy organic coffee and Traverse City's best scones!
Sunday Evenings
Stop by Sunday evenings in June from 6:30 - 7:30 for live music on the patio featuring our talented local musicians.

A Few Suggestions for Planning Your
Memorial Weekend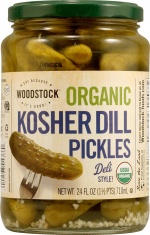 Knudsen Fruit Juices 32 oz. $2.39
Woodstock Organic Pickles $3.99
Back to Nature Crackers $2.79
Green Mountain Gringo chips $2.29
Sam Smith's Org. Chocolate Stout pint $5.29
Latitude Sauvingnon Blanc $6.99
Garrett Valley 1 lb uncured beef franks $6.99
Nature's Acres chicken thighs $8.39/lb
Local Asparagus $3.49/lb
Local Rhubarb $4.99/lb
Bulk Mel Famey Snack Mix
Woods Natural Insect Repellent (Locally-made) $9.99
Alba Botanica kids spray sunscreen $10.99
Woodstock Lump Hardwood charcoal 8.8 lbs $9.99

Introducing "Oryale"
Available the First Week in June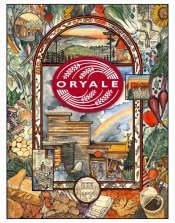 Announcing a new beer to celebrate our 40th anniversary...Oryale! Crafted by Right Brain Brewery, it is a pale ale in a 22 oz bottle and will be available the first week of June. The label features the design of Traverse City-based artist, Glenn Wolff. $6.99 ea.
Organic Vegetable Transplants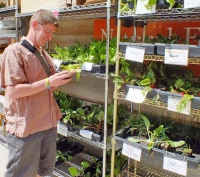 It's time to plant your garden. Get your organic transplants from Forest Garden Organic Farm. Supplies should be continuous for a few weeks. $1.29 each, choose from a wide variety of tomatoes and peppers now with more vegetables and herbs coming every day. Tips on how to plant your seedlings...

Members...Get Your Entry Button for our
June 8 Party at the Commons

Pick up entry buttons for you and your family and join us Saturday, June 8, 2 - 6 p.m. to help us celebrate 40 years as Michigan's largest food co-op. Children's activities, food, prizes, samples of Oryale, early member stories, and more. At the GT Commons across from Higher Grounds Coffee. See you there!
The Store will be open 10 am - 6 pm on
Memorial Day

Co+op Deals through June 4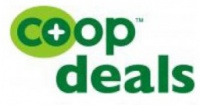 Recipe of the Week

Asparagus & Whitefish Packets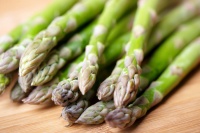 4 large sheets aluminum foil
4 (5 oz) whitefish fillet pieces
1 lb asparagus, trimmed, divided
4 teaspoons butter
1 lemon, sliced thin
Fresh cracked black pepper
Sea salt


Heat oven to 450 degrees.
Place a teaspoon of butter on each piece of foil.

Place one fish fillet on top of the butter, top with a serving of the asparagus, sprinkle with salt and pepper, and top with 2 slices lemon. Fold up foil to make a sealed packet.

Place packets on a cookie sheet and bake for 15 minutes.

Be careful when opening the foil packets, as the steam is very hot. Serve with additional lemon wedges if desired.

Like Us on Facebook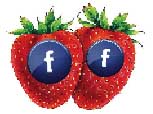 Quote of the Week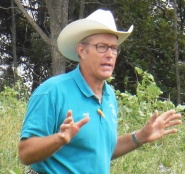 "This magical, marvelous food on our plate, this sustenance we absorb, has a story to tell. It has a journey. It leaves a footprint. It leaves a legacy. To eat with reckless abandon, without conscience, without knowledge; folks, this ain't normal."
~Joel Salatin


Coming Up June 3 - 7
Smart Commute Week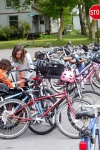 Sponsored by TART Trails, arrive at Oryana on Friday, June 2 between 7 and 9 am via alternative transportation and enjoy a free breakfast on us!