Fresh Meat Sale
Fresh beef from Earthwork Farm in Lake City, 10% off, various cuts and ground beef. Sale starts Friday, May 3 and runs through Sunday, May 5. Stock up for your summer barbeques!
Weight Management Made Easy
Learn How to Unlock Your Metabolism to Reach Your Healthy Weight Goals.
Join Shoreline Center for Healing's Registered Dietitian Heather Campbell as she provides crucial tips on how to achieve and maintain a healthy weight and lifestyle. Emphasis will be on whole foods for real people! Handouts and snacks will be provided. This presentation will be on Wednesday May 1, 6-8 pm at the Traverse District Library on Woodmere and is FREE and open to the community. No RSVP required.

Free Movie Night at the Library
Genetic Roulette - The Gamble of our Lives

Thursday, May 9, 6:30 p.m.at the Traverse Area Library on Woodmere
Come watch a documentary about the effects GMOs may be having on our health and the environment. Q & A afterwards with Diane Lalomia, President of NoGmo4michigan. Free and open to the public. Snacks provided. For more information about this event or the NoGMO4Michigan organization contact Diane at 231-674-9209.
New Products
In grocery:
B & B Farms canola oil non-GMO, Michigan farmed and pressed
Zoye soybean oil, non-GMO from Zeeland Michigan
Boss Mouse Cheese - Delicious artisan cheese from Kingsley: Swiss, cheddar, Montasio, and Parmesan
Naturally Nutty Pepita Sun Oatmeal Seed butter with chia, flax, and hemp seeds
Light of Day Organic Teas "Blueberry Blessings" made with red rooibos, blueberry, cornflower, and Madagascar vanilla
Freebird Chickasaurus Rex Chicken Bites, antibiotic-free, in the freezer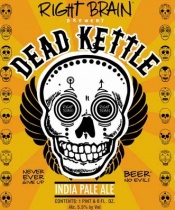 In Wellness:
Green Pasture fermented cod liver oil capsules, coconut ghee, and high vitamin butter oil
E-cloth - fiber cleaning cloth that removes up to 99% of bacteria

In Beer & Wine
Right Brain Brewery in Traverse City now offers packaged beers: Dead Kettle IPA, Northern Hawk Owl, and CEO Stout in 20 oz. bottles

Congress Takes on GMOs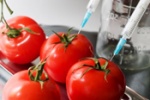 On Wednesday, Sen. Barbara Boxer and Rep. Peter DeFazio introduced bills to the Senate and House of Representatives that would require food manufacturers to clearly label any product containing GMOs. This is encouraging, especially after President Obama signed into law the "Monsanto Protection Act," which allows the planting of GM crops even if courts rule that they pose health risks. Read the full article here.
Upcoming Events
10¢ A Meal Fundraiser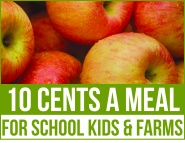 On Friday, May 10, Oryana will donate 3% of store sales to "10 Cents a Meal for School Kids & Farms," a collaborative effort of Michigan Land Use Institute's farm to school program to help area schools purchase and serve a "rainbow" of locally grown fruits and vegetables.
Oryana's 40th Anniversary Celebration
When? Saturday, June 8, 2013
What time? 2 – 6 p.m.
Where? Grand Traverse Commons behind Bldg 50 across from Higher Grounds Coffee
Who is invited? Oryana members and their families
Where do you get tickets? Pick up an entry button for yourself and family members at the store starting Monday, May 20
What to expect? Food, music, kids activities, stories, food trucks, vendors, prizes, more...

Co+op Grocery Specials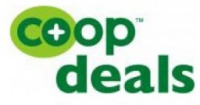 Recipe of the Week
Oatmeal Rhubarb Porridge
adapted from eatingwell.com



1 1/2 cups milk or coconut milk
1/2 cup orange juice
1 cup old-fashioned rolled oats
1 cup 1/2-inch pieces rhubarb
1/2 teaspoon cinnamon
pinch sea salt
3 tablespoons maple syrup
2 tablespoons chopped pecans or other nuts, toasted

Combine milk, juice, oats, rhubarb, cinnamon, and salt in a medium saucepan. Bring to a boil over medium-high heat. Reduce heat, cover and simmer, stirring frequently, until the oats and rhubarb are tender, about 5 minutes. Remove from heat and let stand, covered, for 5 minutes. Stir in maple syrup. Top with nuts.
Willow Tree Giveaway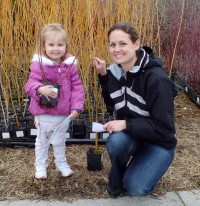 Happy Arbor Day! We still have quite a few Acme Black Willow Trees, donated by Archangel Ancient Tree Archive in Copemish. Come and get yours before they are gone. Archangel has been in the national and global spotlight recently for their work cloning and planting champion trees to offset the effects of climate change. Read this article in the Washington Post.
Check out Oryana's 40th Anniversary Video!

We are proud and excited to share our new video with members and the community, in celebration of not merely surviving but thriving as a local food cooperative for four decades. Enjoy!
Community Partners of Oryana
Member-owners of Oryana may participate in our Community Partners Program where you have access to many local businesses that offer special discounts to Oryana members. In turn, local businesses have the opportunity to reach Co-op members, people who understand the value of shopping locally.

A few of our partners...
Green Island Earth Friendly Goods
Plamondon Shoes
Om Cafe
Eco Building Products
Zenful Dog
Shoreline Center for Healing
Yoga for Health Education
ETM Electric

See the full list of businesses and the discounts they offer exclusively to Oryana member-owners.

Follow Us on Facebook