Celebrate Earth Day with Oryana
TART Trail Clean-up Workbee •
Saturday, April 20 starting at 8:30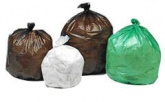 If you're looking to do something meaningful to honor Earth Day, why not help clean up the TART trail? Come at 8:30 this Saturday morning and bring work gloves, trash bags, brooms, leaf blowers and trimmers to spruce up the trail. Oryana will provide breakfast goodies for volunteers. Meet at the TART trailhead by Oryana. Please park in the neighborhood streets.
Champion Black Willow Tree Giveaway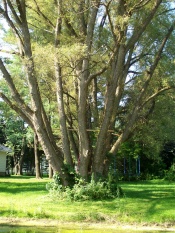 To honor our 40th anniversary, Archangel Ancient Tree Archive is donating 1000 Acme Black Willow trees to give away to the community. The trees are propagated from the Champion Black Willow Tree in Acme, Michigan, the fifth largest Black Willow in the state. Trees will be available starting Saturday, April 20 in the morning, first come, first served. For more info on Archangel Tree Archive go to ancienttreearchive.org.


Earth Day Parade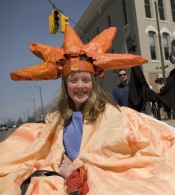 Join this year's Earth Day parade, which starts at Oryana. Or watch along the new parade route: Lake St, crossing 8th St, to Lake, to Cass, to State, to Park, to Front, to Union, To State, to Cass, back to Lake St. and Oryana. Line up starts at 11:30, parade begins at 12:30.
General Membership Meeting
Thursday, April 18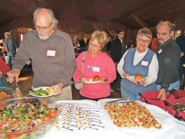 Appetizers • 5 pm
Dinner • 6 pm
Business Meeting • 7 pm

Members, come take part in our annual get-together for great food, to vote for board members, listen to great music, and hear who won the community grant.
Co+op Grocery Specials for the Next 2 Weeks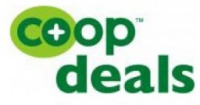 A Pint for a Pint Blood Drive • Thursday, April 18, 11 - 3 at Oryana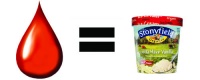 Donate a pint of blood and receive a FREE pint of blood, courtesy of Oryana! Michigan Bloodmobile will be parked on 10th St.

Member Appreciation Days
Wednesday, April 24 & Thursday, April 25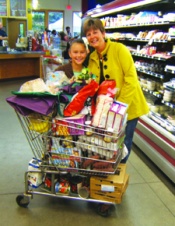 Member-Owners, be sure to shop and save 10% storewide. It pays to be a member of Oryana and we want to show our appreciation by extending this 10% discount. Shop one or both days. Not a member yet? Join and save! Demos, samples, prizes...
Follow Us on Facebook